Take a ride through the Endless Mountains…
The Endless Mountains offers a wide selection of cycling opportunities. Whether you wish to leisurely cruise along a level trail and take in the scenery or embark on an adrenaline-pumping mountain bike ride through the backcountry, the options are, well…endless. Set in the beautiful rural atmosphere of northeastern Pennsylvania, those who wish to cycle in the Endless Mountains can partake in gravel biking along our many secluded dirt roads, take a tandem ride with the family through our historic main streets and quaint towns, mountain bike through one of the many state forests and parks or head out on the highway by following Bicycle PA Route Y (part of U.S. Bicycle Route 36) along Route 6. At the May 2018 meeting of the American Association of State Highway and Transportation Officials (AASHTO), USBR 36 in Pennsylvania was named, connecting cyclists across the state from Ohio to New York, following US Route 6 in Pennsylvania. Bicycle PA Route Y was designated following along US Route 6 for most part as it travels across the northern tier of PA. GPS mapping for USBR 36 is now available on the Ride with GPS website – a website used by travelling bicyclists to download GPS map and cue sheets to their portable devices. The map follows PA Route 6 with the exception of detouring off Route 6 and using Route 107 from Factoryville to Mayfield. You can view the map by clicking here: https://ridewithgps.com/routes/27578108.
For a map of all PennDOT Bicycle Routes throughout Pennsylvania, click the link here:  https://www.penndot.pa.gov/TravelInPA/active-transportation/Pages/Pennsylvania-Bicycle-Routes.aspx
The EMHR often collaborates with a fellow PA Heritage Area, the PA Route 6 Alliance, to promote, improve and designate bicycle routes in the region. Route 6 cuts through two EMHR counties – Bradford and Wyoming – which are popular destinations for various outdoor recreational activities including cycling. Find out more by visiting: The Ultimate Guide To #BikePA6 · PA Route 6 Bike Resources – Paroute6.com
Sign up for the PA Route 6 Alliance Group newsletter to receive updates on the scenic Route 6 Bicycle Loop project: Sign-up for our eNewsletter
You can also follow the PA Route 6 Alliance on Facebook to stay connected with other avid cyclers or beginners alike: PA Route 6 Alliance Facebook Page
As the public continues to discover the Endless Mountains' rural and scenic landscapes, particularly as it did during the COVID-19 pandemic, our region increasingly experiences a growing number of cyclists and other outdoor enthusiast. With more and more visitors coming to our four counties, businesses throughout the region have the opportunity to benefit from increased customers and spending at shops, restaurants, and overnight lodging venues. If your business or organization happens to be located in the counties of Bradford, Sullivan, Susquehanna or Wyoming; especially along or near the Endless Mountains Gravel Bikepacking Loop, this is the perfect time to join the Endless Mountains Bike Friendly Business Program at absolutely no cost. That's right…it's free. This program has been created in partnership with our regional tourism agencies, the Endless Mountains Visitors Bureau and the Bradford County Tourism Promotion Agency, to help our local businesses and the entire region become more bike friendly while benefitting from the outdoor recreation activities the EMHR continues to promote. The EMHR's fellow Heritage Area, the PA Route 6 Alliance, intersects with our region and offers a similar bike-friendly business program. This is particularly helpful to those businesses situated along the Route 6 corridor. For more information or to register, visit Bike Friendly Business Program – Paroute6.com

Bike Trails
Here are just some of the many cycling trails you can explore here in the Endless Mountains Heritage Region:
Bradford County
Bicycle PA Route Y – https://ridewithgps.com/routes/27578108
Bicycle PA Route J – https://ridewithgps.com/routes/4062093
Tour de Shunk (Monroeton) – facebook.com/Tour-de-Shunk-1600371473547369/
Diahoga Trail (Sayre, PA) – https://susquehannagreenway.org/diahoga-trail
Sullivan County
Loyalsock State Forest – https://www.dcnr.pa.gov/StateForests/FindAForest/Loyalsock/Pages/maps.aspx
Endless Mountains Gravel Ride – https://ridewithgps.com/routes/29973188
Susquehanna County
D&H Rail Trail – neparailtrails.org
Endless Mountains Trail – neparailtrails.org
Bicycle PA Route L – https://ridewithgps.com/routes/244523?lang=en
Wyoming County
Bicycle PA Route Y – https://ridewithgps.com/routes/27578108
Trolley Trail – https://countrysideconservancy.org/trolley-trail/
Bicycle shops
Phill's Bicycle Repair Shop
6391 Leraysville Rd., Rome, PA
(570) 623-8266
Rocky's Bike Shop
Rt. 414, Monroe, PA
(570) 265-9208
Hojo's Bikes
136 Desmond Street
Sayre PA 18840
(570) 890-9210
Susquehanna County
New Milford Bike Shop
Rt 11 910 Main Street
New Milford PA 18834
(570) 465-2169
Cycling Clubs
Canton Cycling Club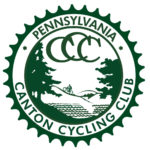 https://www.facebook.com/cantoncyclingclub
Click here to get your copy of the Endless Mountains Outdoor Recreation Guide.