The EMHR's Partnership Grants program, also known as mini-grants, have long provided financial support to our heritage partners across the four-county region.
Qualifying organizations apply each spring to fund projects related to historic preservation, outdoor recreation development, special purpose studies, interpretive and way finding signage, public engagement and educational programming, building rehabilitation projects, environmental conservation and more!
Grant applicants to the EMHR must be a 501(c)3 non-profit organization, a municipality or municipal agency, or a public education institution within the counties of Bradford, Sullivan, Susquehanna and Wyoming. Grantees are also required to provide a full, 100-percent 50/50-match. In other words, if a grantee receives a $5,000 grant from the EMHR, it must provide a $5,000 match to complete its project.
Applicants can request mini-grants of up to a maximum of $10,000. The EMHR's grant review committee then analyzes all of the submitted applications and proposed projects in order to decide how much money will be granted to the chosen recipients. Utilizing funding from the Department of Conservation and Natural Resources (DCNR) to provide this grant assistance to dozens of partner organizations and projects, the EMHR has brought well over $2.5 million worth of state funding into our four-county region since 1998.
Below is a recording of our 2023 EMHR Grants Workshop that allowed regional organizations, counties, municipalities and other entities to find out what funding opportunities are available to them! Some PowerPoint presentations did not work properly during the workshop, so we have placed versions for your viewing below. We thank the Wyoming County Chamber of Commerce for assisting us with the webinar recording and the Dietrich Theater in Tunkhannock for hosting the workshop. We'd also like to thank the DCNR, DCED, PHMC, PennDOT, Pennsylvania Environmental Council, Endless Mountains Visitors Bureau, Bradford County Tourism Promotion Agency, and the Northern Tier Regional Planning and Development Commission for participating in the workshop. EMHR's Partnership/Mini-Grants Program presentation begins at 2:42:10 in the video below.
Click the link to download the desired PowerPoint Presentation.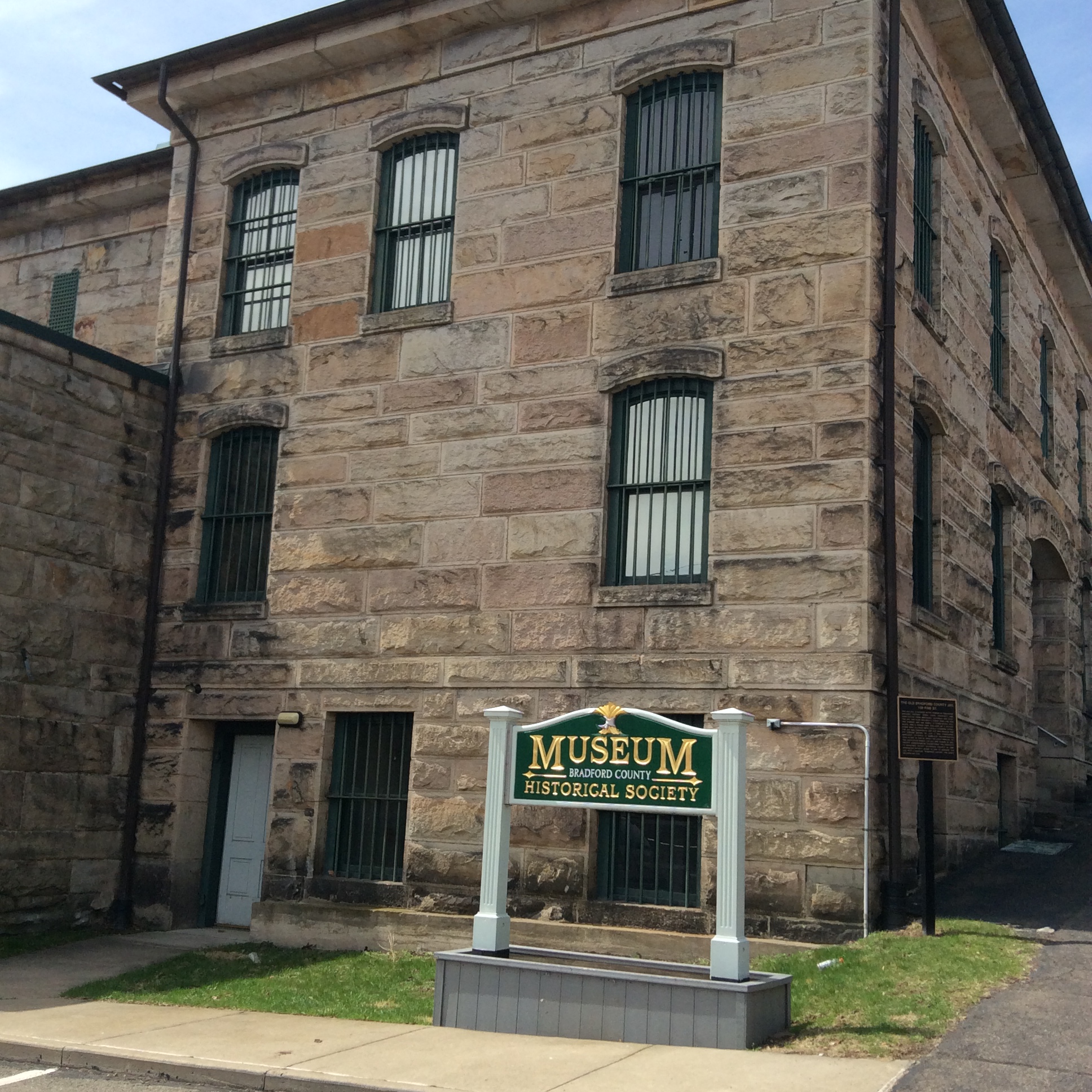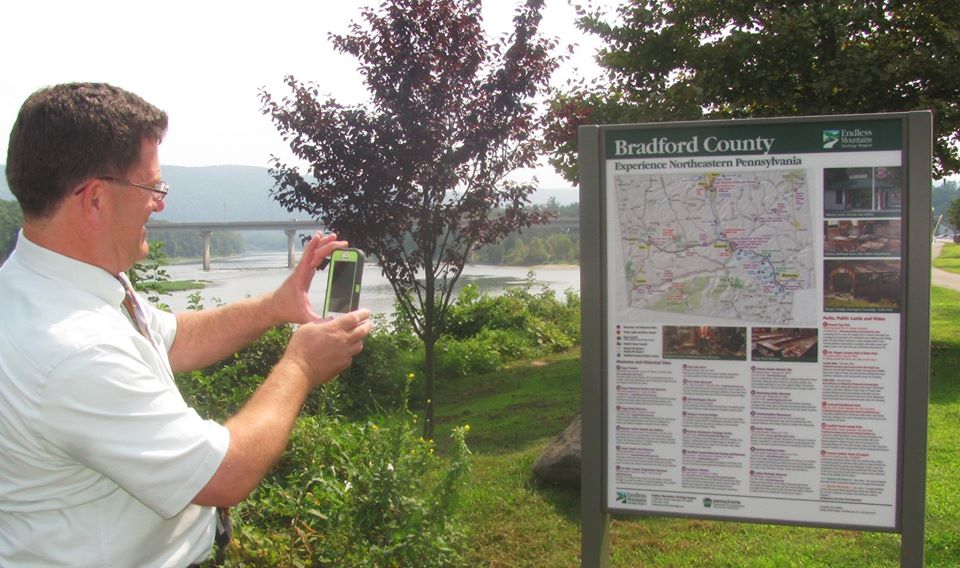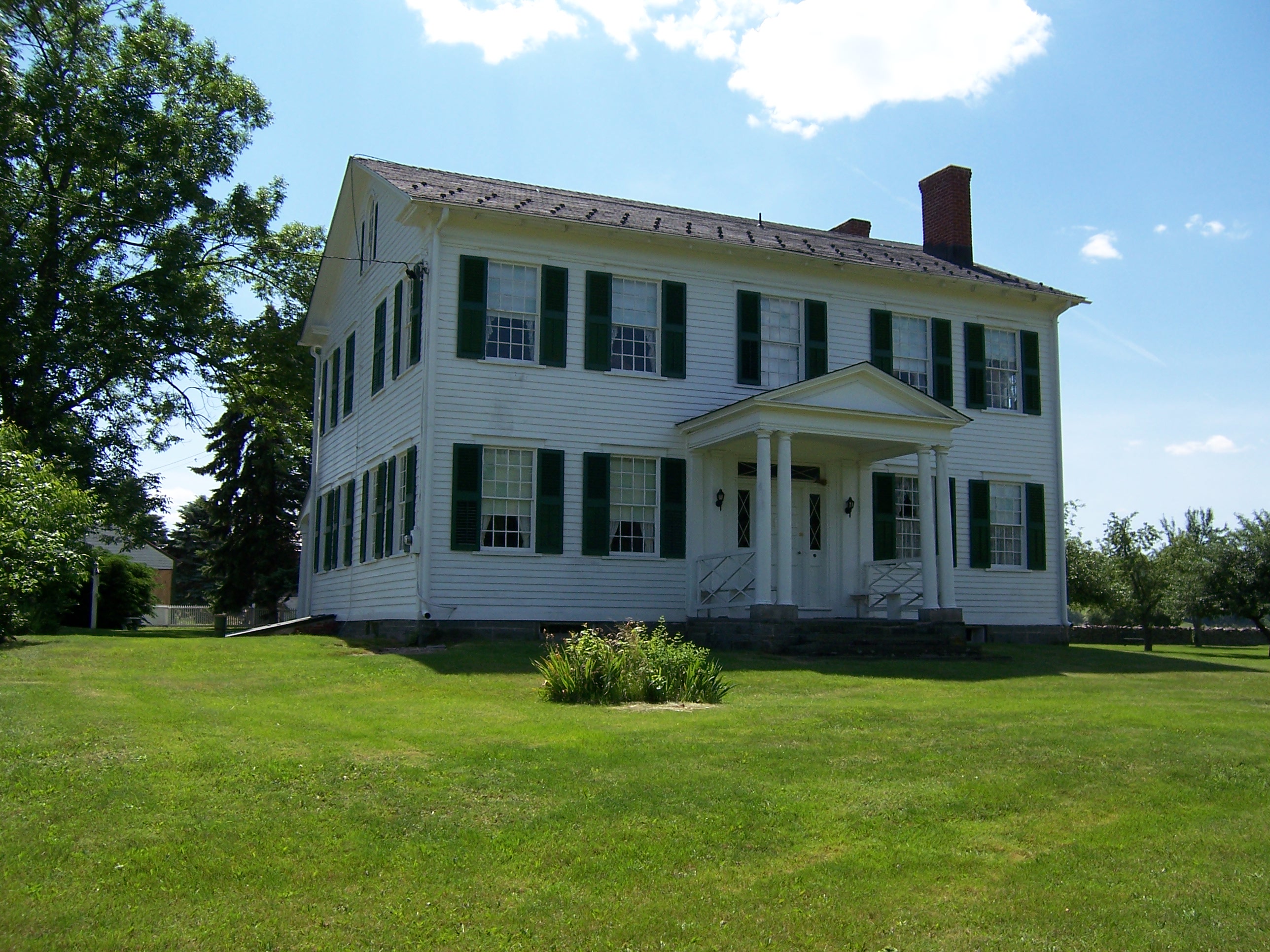 The EMHR recently awarded $65,000 in 2023 Partnership/Mini-Grant funds to 12 organizations and municipalities across our four-county region and we're so proud to have provided the financial assistance needed to make these amazing projects possible! A huge thanks to our grant review committee for their participation and objectively scoring each application in this very competitive process. We wish we could have funded them all, but we received nearly $90,000 in grant requests and had just $65,000 available. We thank all of our applicants and wish you luck in completing your projects.
Brooklyn Historical Society – $837.00 – Tourist-oriented directional signage to the Martins Creek Viaduct Scenic Overlook
Clifford Township Community Park – $4,256.00 – ADA-compliant bocce court installation
Forest City Borough – $2,362.00 – Connecting Forest City to its outdoor resources through a sculpture art project
Harford Township Municipal Authority – $10,000.00 – Pre-work improvements for the Harford Township Recreational Complex
Keystone College – $10,000.00 – "Living with the Land" educational series through the Keystone College Environmental Education Institute (KCEEI) that promotes and preserves the natural features of the college's Woodland Campus and the Endless Mountains.
Nicholson Borough – $7,500.00 – Feasibility study for the creation of a Nicholson Historic Nature Trail
Nicholson Heritage Association – $1,580.00 – Banners for historic exhibits at the Nicholson Tourism Center at the newly renovated and historic DL&W Railroad Station
Sayre Borough – $10,000.00 – Howard Elmer Park Bandstand roof replacement project
Susquehanna County Historical Society & Free Library Association – $4,737 – Wooden-framed window rehabilitation study and Public Historic Preservation Awareness Event
The French Azilum Historic Site – $9,750 – Repainting the historic LaPorte-Hagerman House at French Azilum
Wyoming County – $1,500 – The installation of a "Three Sisters Garden at Seneca Trail Park" along Route 29 in Eaton Township to honor the agricultural and Native American heritage of the area.
Wyoming County Cultural Center, Inc. (Dietrich Theater) – $975 – "Families in Nature" children's program at Riverside Park in Tunkhannock that promotes science-based exploration and outdoor play.
Wyoming County Cultural Center, Inc. (Dietrich Theater) – $1,250 – "Endless Mountains Heritage Series" that will include five educational programs highlighting the history of the indigenous people of the region, the Moravian mission at the Friedenshutten Settlement (Wyalusing), and other fascinating topics.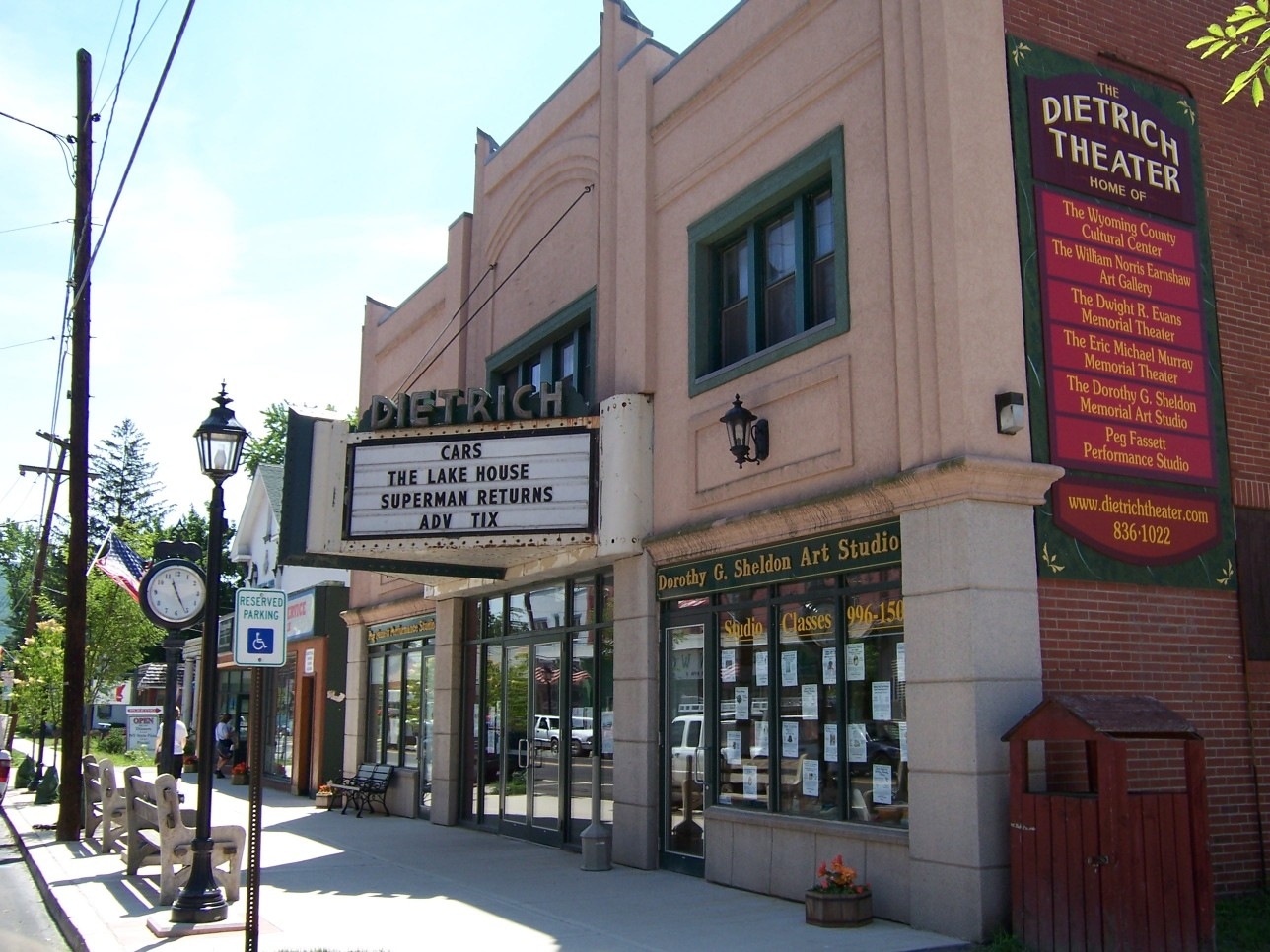 Here are just some of our past grant recipients and projects from around the region:
BRADFORD COUNTY
– Troy Lions Club Foundation – Removed broken lights and half trees (cut to stumps by the local electric company) along a walking path connecting the town of Troy to Alparon Park and replaced the lights with vintage style lantern poles. This path has allowed safe passage for pedestrians to walk to the park to attend the Troy fair, football games, the swimming pool, tennis courts and skate park since the 1970s.
– Borough of Sayre Utilized the levee system on the Borough's eastside to extend the Diahoga Trail (pedestrian and bike trail) by 3,500 linear feet along the Susquehanna River and completed the connection of Sayre Borough and Athens Borough. Both communities are designated by the Susquehanna Greenway Partnership as "River Towns".
– Wyalusing Valley Museum – Added a gutter system and proper drainage to the historic 150-year-old Lodge Hall Annex, which currently serves as the Museum's temporary exhibit area while its Main Street building is being renovated. The funding also covered a portion of painting the original wood siding on three exterior walls. Upon completion, the Lodge Hall will serve as a research center and space for the museum's community programming.
– Riverside Cemetery Association – Produced and installed signage for a Veterans Walkway on the 5.5-acre historic cemetery property. Founded in 1800, this is the oldest publicly accessible cemetery in Bradford County with over 160 veterans interred there, dating from the Revolutionary War to the Vietnam War. The special signage will identify 25 veterans and will be able to be located via GPS mapping application designed by the County Planning Office.
– Bradford County Regional Arts – Organized and hosted "The Young Explorers" program, which offered children ages 3-6 discovery-based learning about the natural world through stories, art and outdoor exploration. Each individual series consisted of six programs/kits covering themes like weather, season, animals, food, environmental landscape, plants, trees and environmental stewardship.
– Bradford County Museum – Facility enhancements to the Bradford County Museum which is located within the historic 1873 building that was once the Bradford County Jail.
– Home Textile Tool Museum Grange Building – Roof and foundation repairs were be made to the barn to optimize space for exhibits and workshops and to construct a 20'x28′ addition for visible storage of its growing collection of local and regional spinning wheels and looms.
– Sayre Historical Society Museum – The final phase of the historic preservation and restoration of the Sayre Historical Society Museum that is housed in the 1881 former Lehigh Valley Railroad Passenger Station. The renovation included improvements to the north stairwell and one of the storage rooms. The EMHR has also provided funding to increase storage for exhibit items and to install electric/lighting for the historic caboose outside the historical society.
– Keystone Theatre Roof Gutter System Repairs – The theatre, which was 132-years-old at the time, used EMHR funding and other grant funds to address issues with its dilapidating roof, including a rotting cornice and gutters that created the formation of ice along the wall and handicapped entrance nearest Washington Street in the winter. This issue created a safety hazard for those using the sidewalks and side entrance of the theater.
– Manley Bohlayer Farmhouse – Project to implement recommendations of a historic structures review to complete exterior repainting of the historic c. 1870 house and barn serving as key anchor resources for a major heritage site hosting large heritage festivals.
– P.P. Bliss Gospel Songwriter's Museum – With the help of a structural engineer and local contractors, many structural and aesthetic improvements were made to the building in Rome, including a new deck on the handicap ramp, replaced rear siding, a new support system and flooring for the side porch, and new paint on both porches.
– Leroy Heritage Museum – Provided funding to make exterior and interior improvements to a 1896 Victorian Hotel's along Route 414 in Leroy Township, so that it could be restored and utilized as a larger regional museum for Bradford County's southwestern municipalities.
– French Azilum Historic Site – Improving the historic site's boat launch to create greater access to the Susquehanna River for paddlers, anglers and other outdoor enthusiasts.
– Wyalusing Borough – Wyalusing Creekside Park safety and signage improvements to protect the walking path and pedestrians from motorized vehicles and provide wayfinding and park signage to promote and enhance the park.
SULLIVAN COUNTY
– Eagles Mere Museum – This project brought hands-on technology into the museum and to help bridge the educational learning styles to visitors of all ages as well as those with special needs. The Eagles Mere Museum used EMHR grant monies to purchase several tablets to be used at different displays throughout the museum.
– Loyalsock Foundation – Funding provided to design, purchase, and install outdoor trail signs, chairs, and benches for recreational walking paths throughout the future site of The Summit: Center for Wellness in Laporte Township, Sullivan County.
– Eagles Mere Conservancy – A forest plot diversification project to convert a three-acre plot of beech and stripped maple trees into a mixed area of firs and hardwood trees in order to enhance diversity and provide an improved habitat on the 380-acre property.
– The Ghost Town of Ricketts – With lumber mill operations shutting down 100 years ago, a partnership developed signage, brochures and interpretive walks to educate and celebrate the once-vibrant lumber town in our wilderness. A partnership between Bill Williams of the State Game Commission, F. Charles Petrillo, historian/researcher, Melanie Norton of the Sullivan County Historical Society, Diane Turrell of DDH Design, and Phil Swank of the EMHR worked over several months to create attractive and informative signage and brochures depicting the rich history of this treasured place.
– Sullivan County Council on the Arts – A mural inside the Mattern Building in Mildred illustrating the history of Sullivan County and the building itself.
– Sullivan County Historical Society – Several interpretive signs were erected in municipalities like Forksville and Ricketts to help visitors learn the history of the subject area. The signs will include reproduced photos of the circa for the area history.
SUSQUEHANNA COUNTY
– Valley in Motion – Created an 1,800-square foot Forest City Trail Town Mural that will be visible to pedestrians, cyclists and drivers along the community's main street. The mural has a bicycle and trail theme.
– Oakland Borough – Created a scenic overlook on a currently vacant parcel that is owned by the Borough of Oakland next to the municipal building. Viewable from the overlook would be the historic Starucca House, the railroad line, the Susquehanna River and Ira Reynolds Park.
– Clifford Township Historical Society Museum – Complete facility enhancements and interpretive display and exhibit areas to advance the visitor areas created by the historical society under a long term lease with the local government inside the township building.
– Brooklyn Historical Society – Add interpretive signage and a scenic overlook along Zick Hill Road for the "Martins Creek Viaduct (Kingsley Bridge) Scenic Overlook Project".
– The Dennis Farm Charitable Land Trust – A special purpose study for a comprehensive historical narrative of the 1793 African-American settlement, as well as tasks supporting a cultural landscape assessment, conceptual site plan and a framework for interpretive and educational programs. The EMHR also partially funded the development and installation of 10 educational wayfinding signs that would allow visitors to partake in a self-guided tour of the property, highlighting important sites like the Prince Perkins Archeological Site and the Perkins-Dennis Cemetery. The EMHR also funded the restoration and preservation of the Prince Perkins Homestead and Archaeological Site.
– Clifford Children's Garden – An implementation project to allow the Clifford Township Historical Society to purchase a six-foot-high wire fence around the entire Children's Garden, construct a children's barn, house, outhouse, long house and a teepee for a Native American Village.
– Clifford Sport's Complex – Trail site furnishings will be purchased to improve existing paths within the complex.  Benches, tables, recyclable containers, waste baskets, lights, bike racks, and more were provided for personal comfort, safety and to promote Keep Pennsylvania Beautiful.
– Starrucca Viaduct – An implementation project to allow the Rail Trail Council of NEPA to research historical information related to the Starrucca Viaduct, locate pictures, write a narrative and produce a 36″ x 48″ digitally imaged fiberglass embedded wayside exhibit.
– Yarn's Cider Mill – Funding was granted to finish the interior of the museum's portion of mill-framing and picture enlargement. Exterior improvements included drainage ditches, final grading and seeding of cider mill area, relaying a 150-year-old field stone wall that held the water wheel, adding sitting walls of field stone, picnic benches, signage and a walking trail at the sites.
– Rail-Trail Council of NEPA, Inc. – Repairs and drainage improvements to various trails, such as the the 10-mile Endless Mountains Trail in Montrose, as well as wayfinding/interpretive signage for the D&H (Delaware & Lehigh) Rail Trail that begins in Union Dale.
– Lanesboro & Susquehanna Depot – Performed a special-purpose study to connect the D&H Rail Trail to the borough of Susquehanna and its newly Ira Reynolds Riverfront Park.
Forest City Historical Society – Stained-glass window restoration for the historic church that houses the Historical Society.
Friends of Salt Springs Park – Expansion and resurfacing of three trailhead parking areas at the volunteer managed park.
WYOMING COUNTY
– The Wyoming County Cultural Center/Dietrich Theater – Replaced the neon lighting and its wiring surrounding the Dietrich Theater Marquee and replaced it with red LED lighting, power supplies and wiring. The LED lighting is ideal for operating in extreme temperatures, is energy efficient, ecologically friendly and durable. Provided funding for all three phases of the "Wyoming County history murals" project on the Dietrich Theater exterior.
– The Howland Preserve – Renovation of a farmhouse at the Howland Preserve which was constructed in the early seventeenth century and is a historic icon on the Vosburg Neck. Renovations to the farmhouse will make it livable year-round and available for community meetings and educational programming.
– Laceyville's Oldest House Renovations – The Oldest House Committee used the recommendations from a feasibility study done in a previous grant round to complete the structural rehabilitation of Laceyville's Oldest House. The side wall, facing Route 6, was restructured so that the building could remain a safe place for community events.
– "Explore Wyoming County's Trails & Parks" – The Wyoming County Cultural Center, Inc. proposed a parks and trails project/brochure that would allow participants to explore the beautiful parks and trails of the county through a series of scheduled hikes/explorations with trail/park expert guides.
– Nicholson Heritage Association Signage – A historic DL&W Railroad Station interpretive sign was installed at the Tunkhannock Creek Viaduct which will attract tourists to the rehabilitated 1849 station. The sign includes history of the DW&L Station as well as information about the viaduct and the surrounding area.
– Keystone College – The development and installation of various interpretive/educational and wayfinding signs placed along the trails at Keystone's campus, particularly the Trolley Trail that has converted the old Northern Electric Trolley line into a pedestrian and cyclist pathway.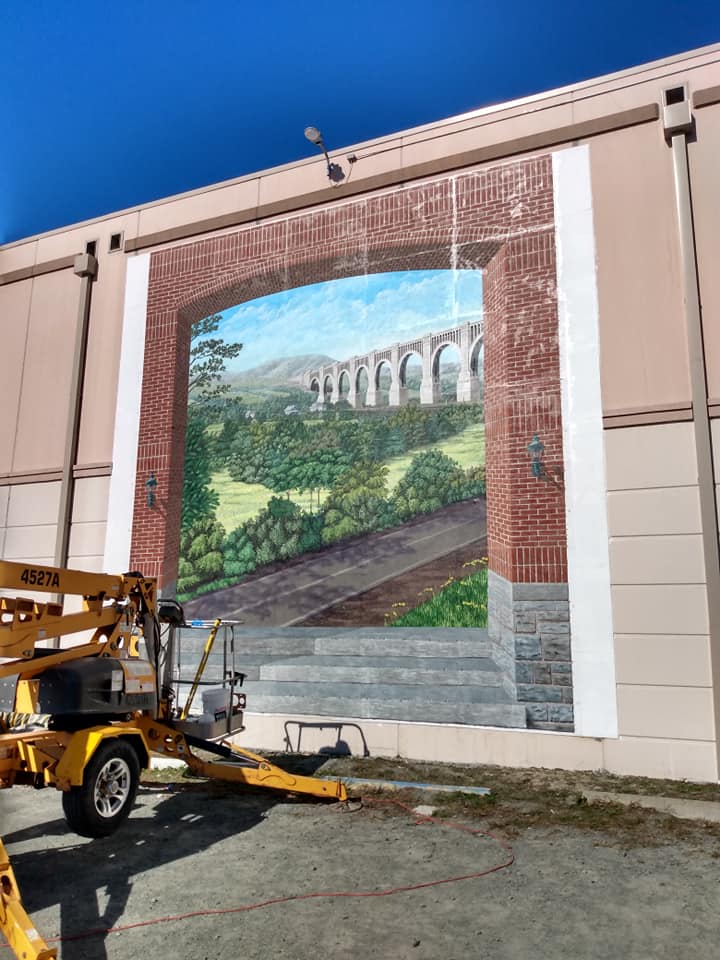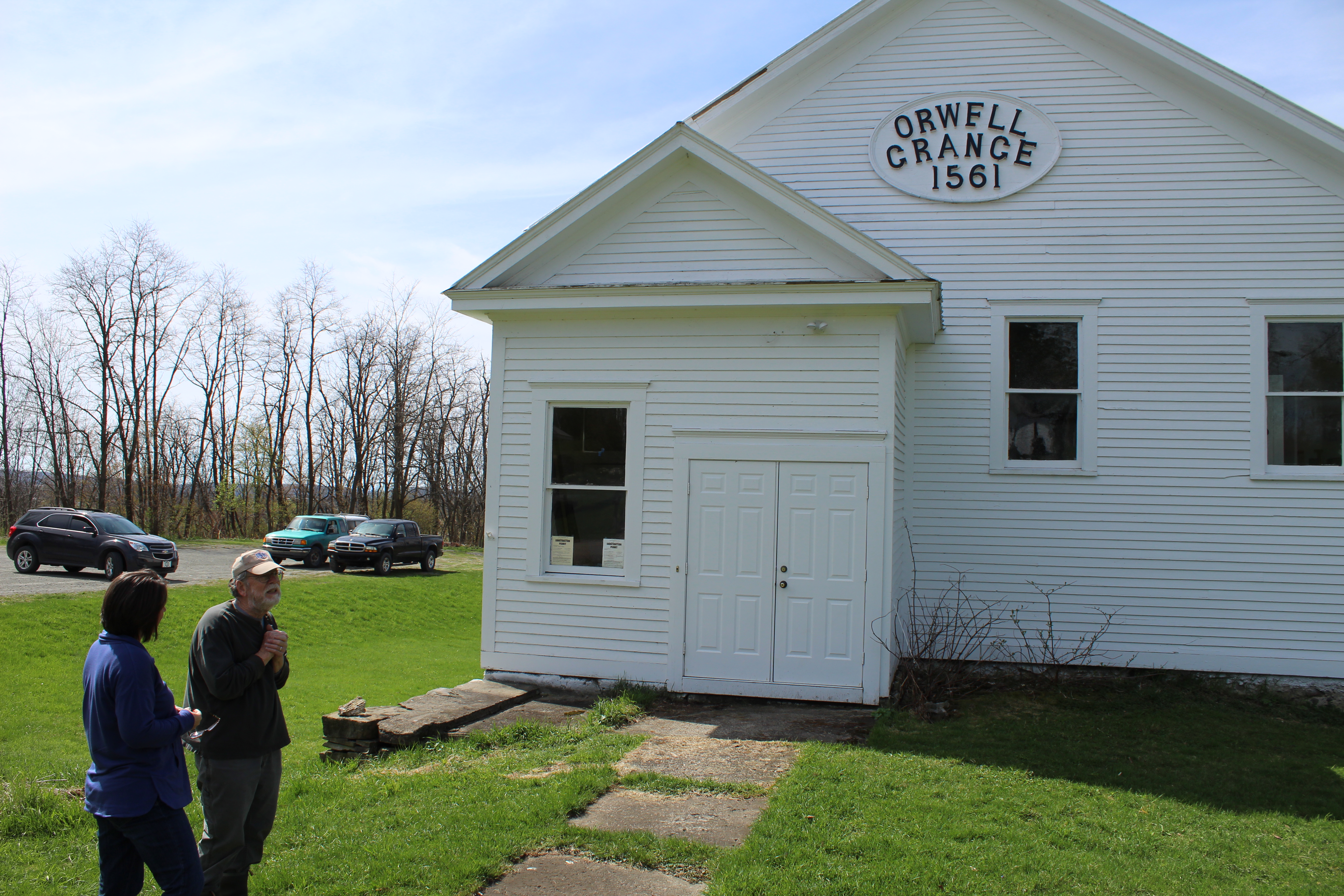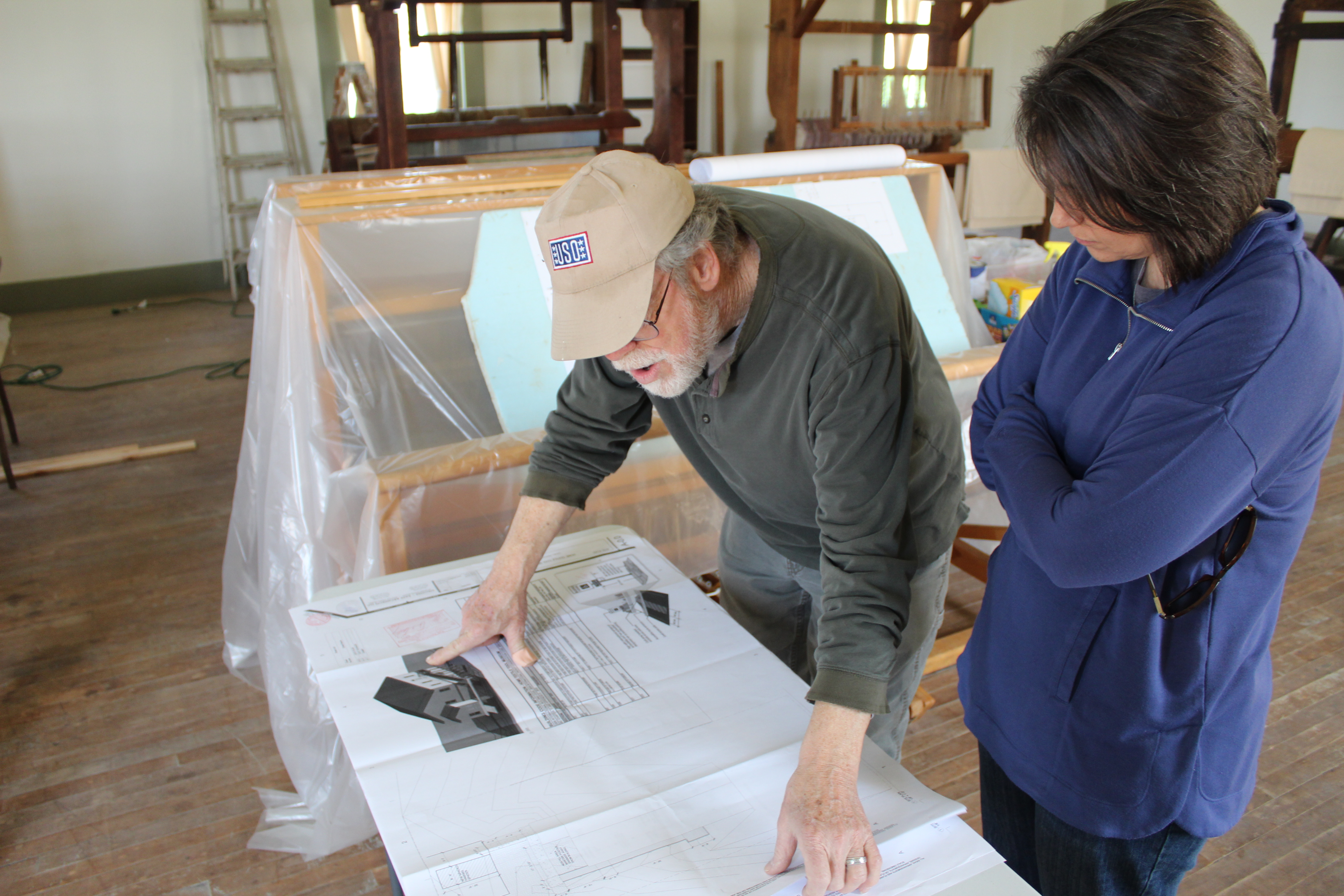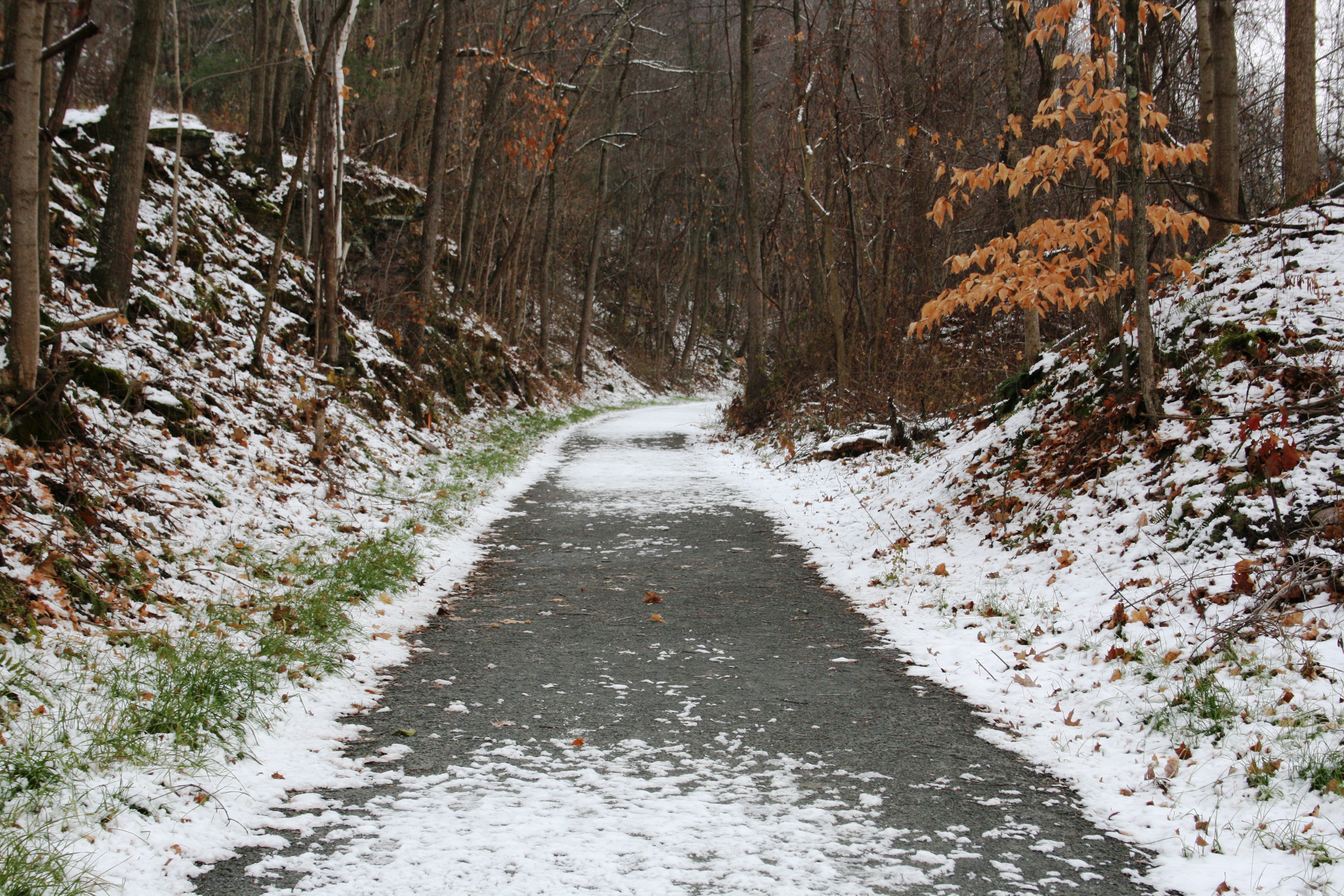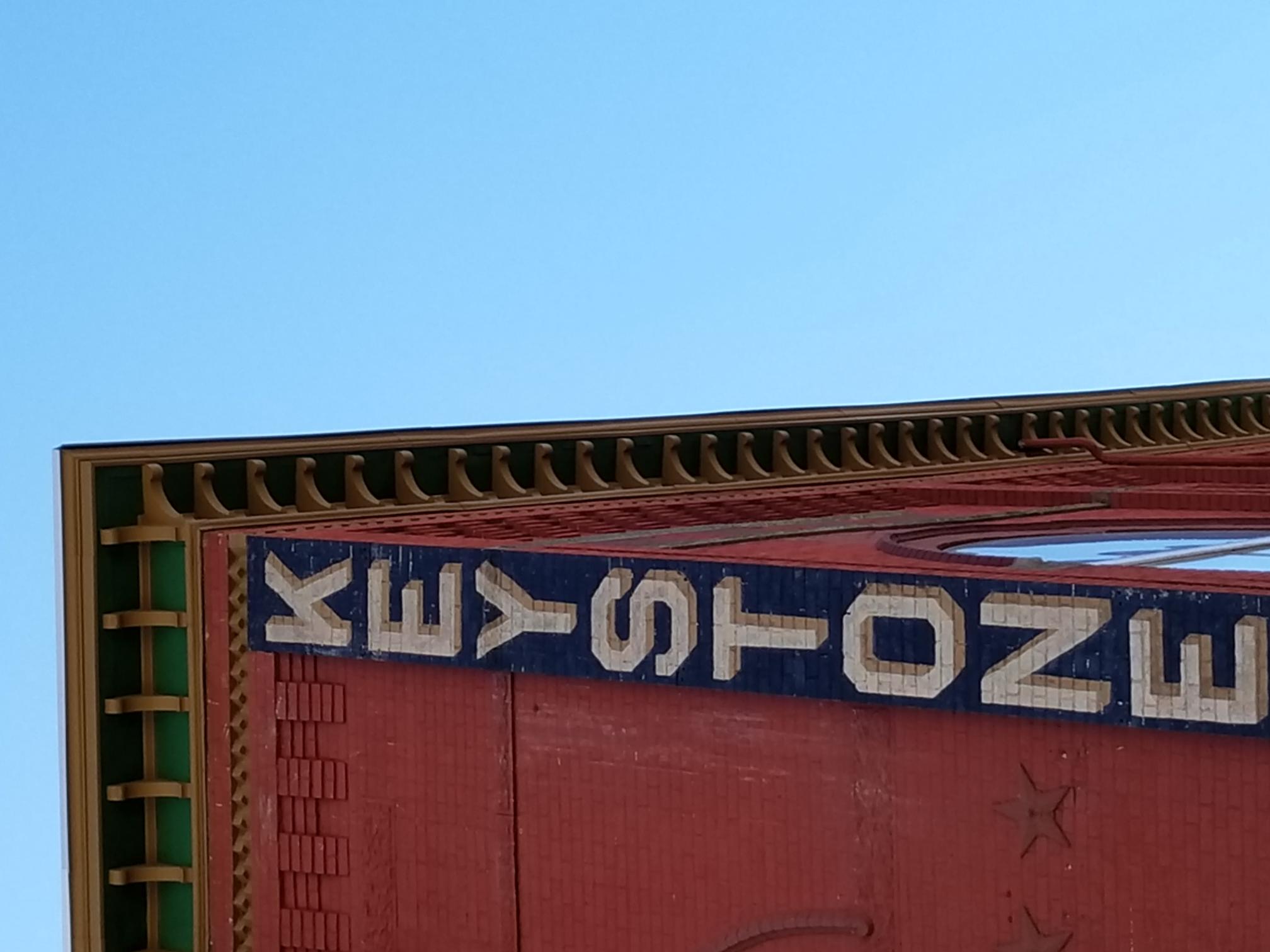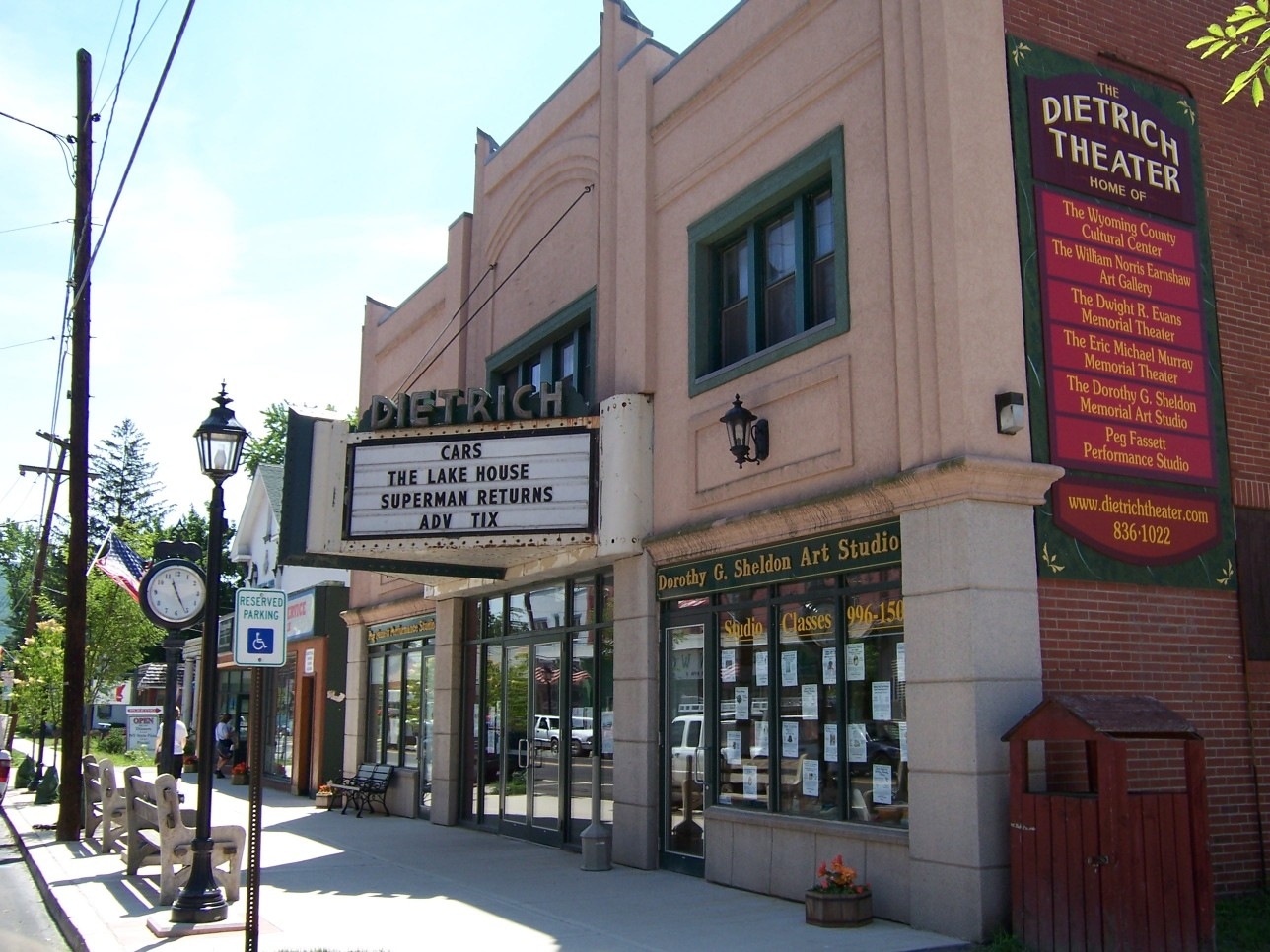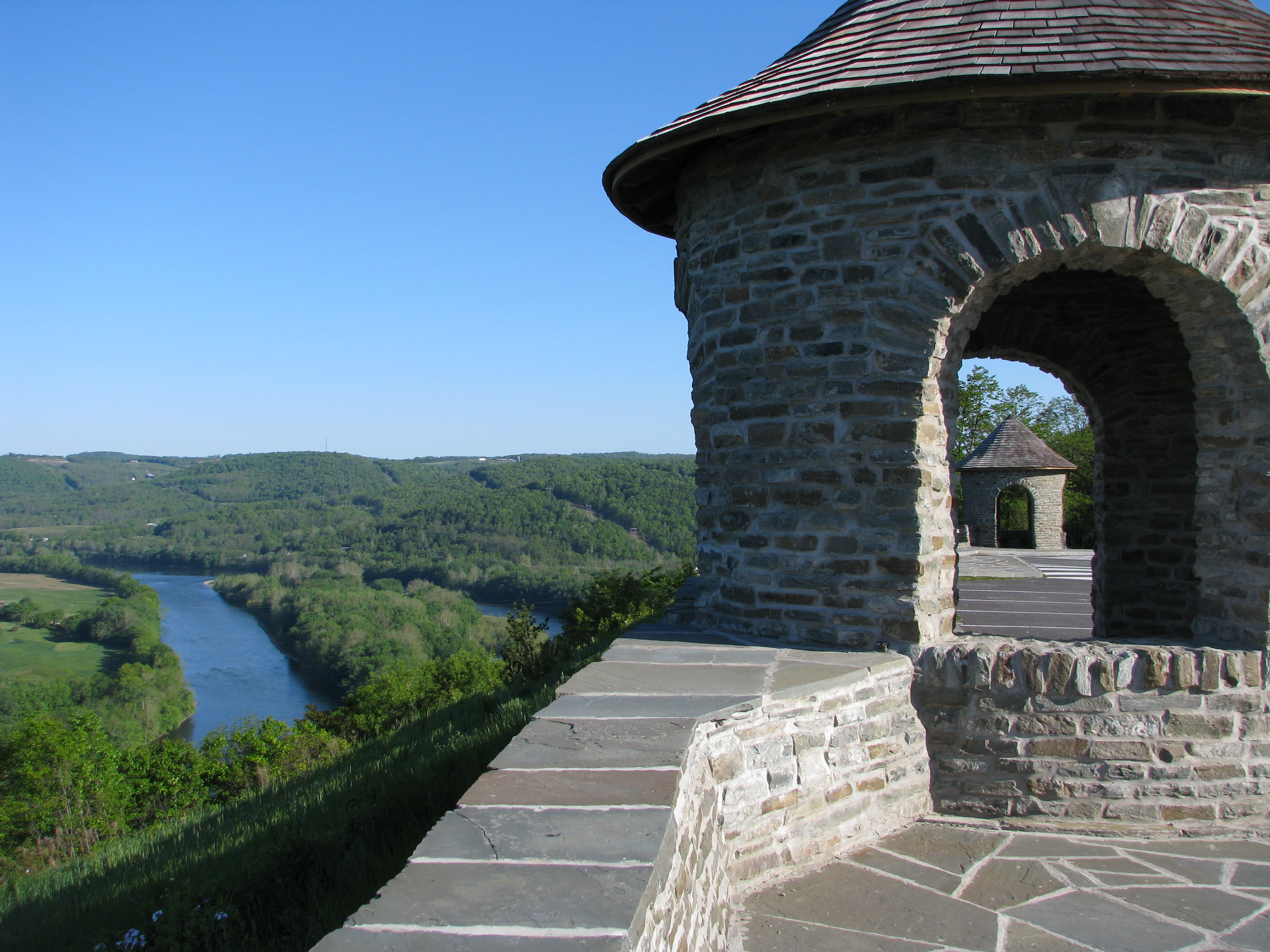 "The significance of the region lies not in a few individual landmarks of national merit, but in hundreds of local resources knit together into a single, richly textured regional blanket."