Endless Mountains Gravel Bikepacking Loop
Come experience the beautiful pastoral landscapes of northeastern Pennsylvania in a whole new way! The now officially launched Endless Mountains Gravel Bikepacking Loop (EMGBL) takes gravel cyclists hundreds of miles through the four scenic counties of Bradford, Sullivan, Susquehanna and Wyoming with some unforgettable stops along the way.
This mixed surface route is primarily gravel and dirt roads, but also incorporates some paved riding to ensure cyclists see our beautiful towns and business districts. Our rural region is home to countless back country dirt roads, quaint and historic downtowns, stunning scenic overlooks, museums and historical societies, breweries and wineries, award-winning trails, state and county parks, picturesque creeks and streams, and the majestic Susquehanna River. With various overnight options like our beautiful B&Bs, conveniently located hotels and private campgrounds strewn throughout the designated route, cyclists can ride this massive loop in increments over time or plan a multi-day (or multi-week) trip to complete the entire journey. The choice is up to you!
This new bikepacking loop boasts well over 32,000 feet in elevation changes throughout the approximate 415-miles. For those keeping track, that's collectively taller than Mount Everest! While that may seem like a massive challenge, you'll be too distracted by the intrinsic beauty of the region to pay any attention to the intense workout you're getting.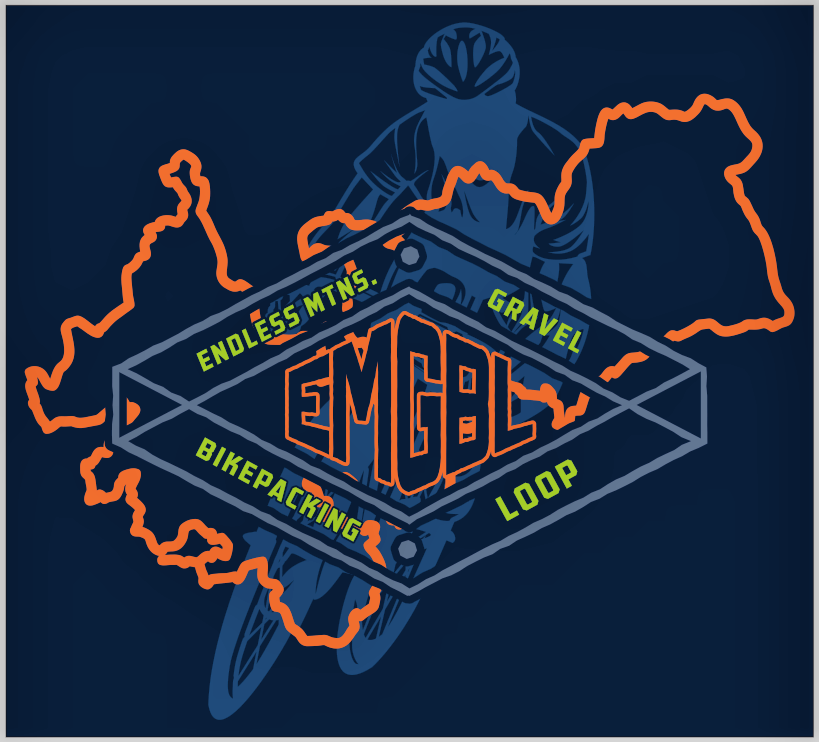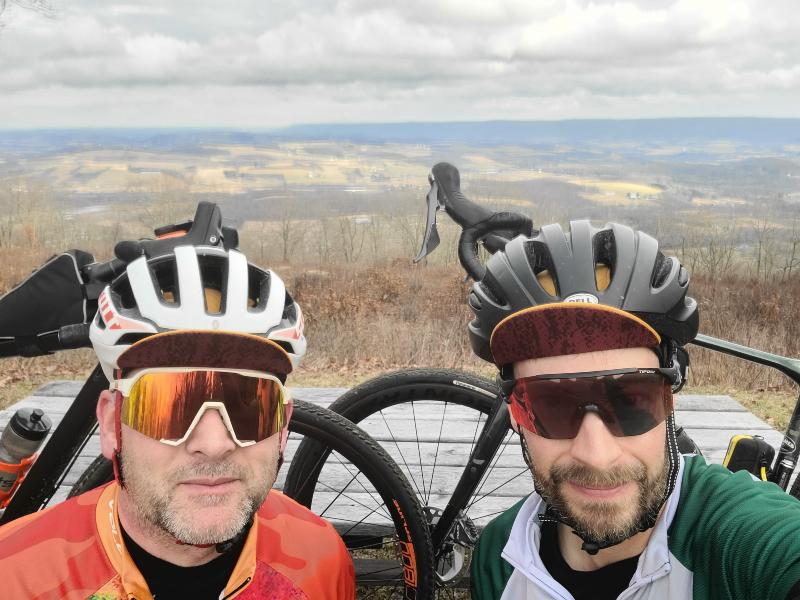 Bikepacking routes are highly popular in the western portion of the United States, but you can now take solace in knowing there's no need to make far-reaching and expensive travel arrangements for your next expedition. The Endless Mountains are just a three-hour drive from Philadelphia and New York City, and five-hours from Pittsburgh and Washington, D.C.
We continue to partner with various bike-friendly local businesses in the region to ensure cyclists have access to repair and charging stations, supplies and lodging for their trip. These locations are all highlighted on our digital maps below, giving riders the opportunity to plan their adventure before they even begin! This route will continue to evolve as we incorporate more regional partners and bike-friendly businesses as well as take feedback and recommendations from those who utilize the bikepacking loop.
In the fall of 2021, the Endless Mountains Heritage Region, Endless Mountains Visitors Bureau, Bradford County Tourism Promotion Agency, Northern Tier Regional Planning & Development Commission and some avid cyclists in the area realized that the natural characteristics of our rural region would make it the perfect setting for a serious bikepacking loop. Rolling hills, a massive series of dirt roads, four state parks, the immense Loyalsock State Forest, and trails like the Delaware & Hudson or D&H Rail-Trail (2021's PA Trail of the Year) make it ideal for gravel cyclists searching for their next challenge.
We all put our heads together and utilized popular cycling apps like Ride with GPS and Strava to draft a pair of connecting 200+ mile routes that collectively make up the overall loop of over 400 miles through our four counties. The Northern Tier Regional Planning & Development Commission then devised a special map (seen below) of the route complete with all of our desired points of interest such as museums and historic sites, scenic overlooks, state and local parks, restaurants, lodging, breweries and wineries along with links to each of their websites and social media pages. The map allows EMGBL users to plot out their adventure before even downloading the route to their GPS or mobile device using the Ride with GPS or Strava links. Similar to our beloved mountain range, the possibilities along this route are endless.
You can use the maps below to plot your adventure as well as claim a free copy of our "Endless Mountains Outdoor Recreation Guide", done in partnership with the Endless Mountains Visitors Bureau, Bradford County Tourism Promotion Agency and our four counties.
 Click here to get your copy of the Endless Mountains Outdoor Recreation Guide.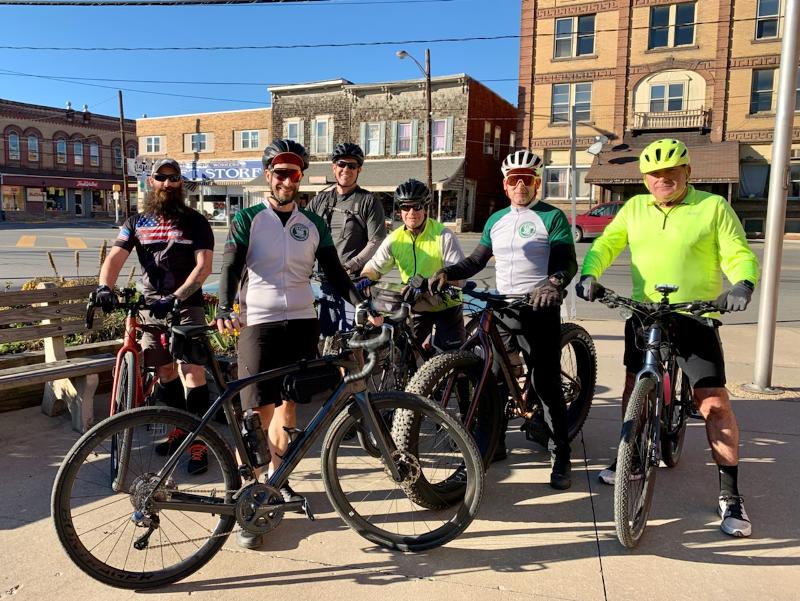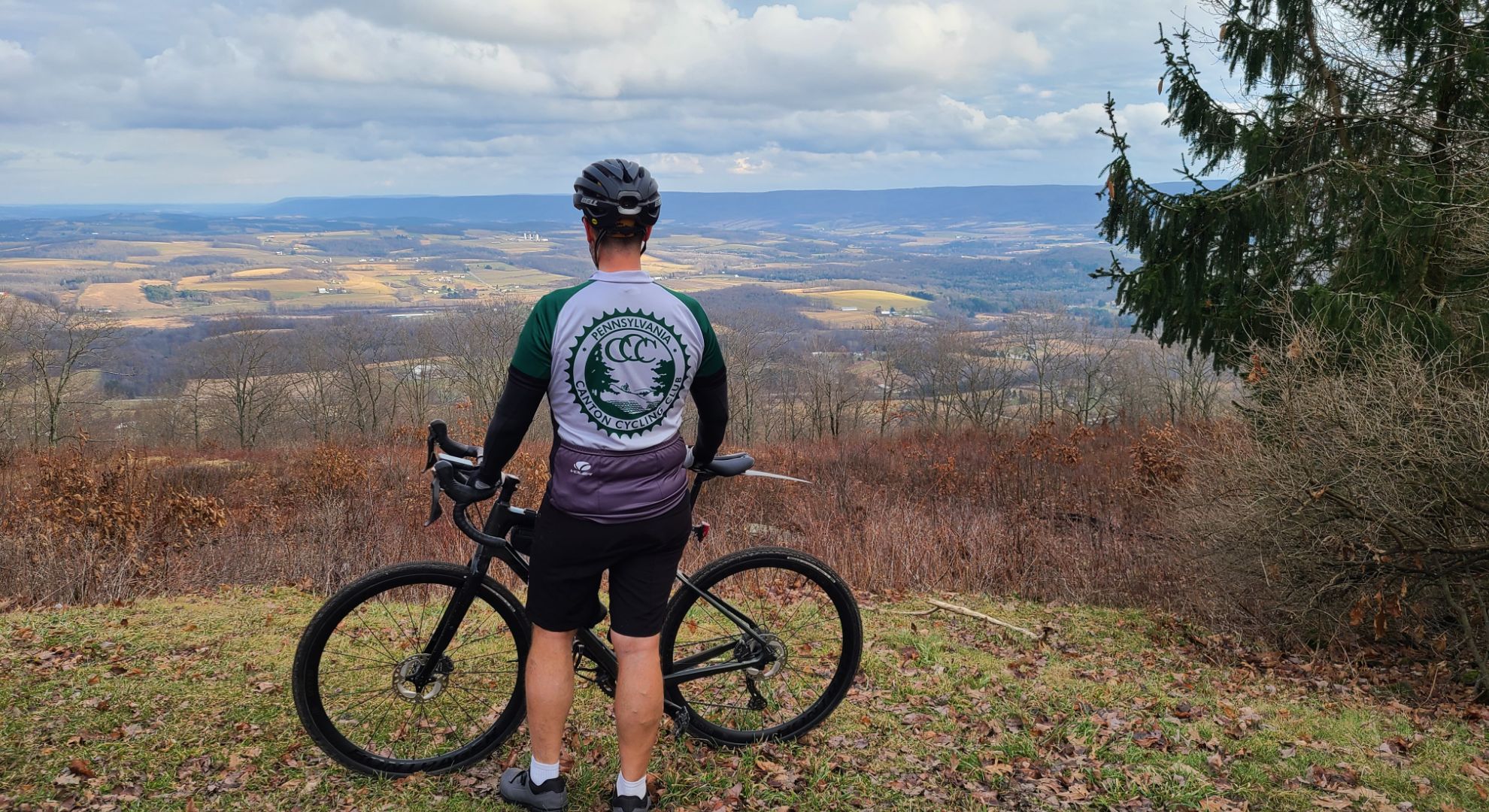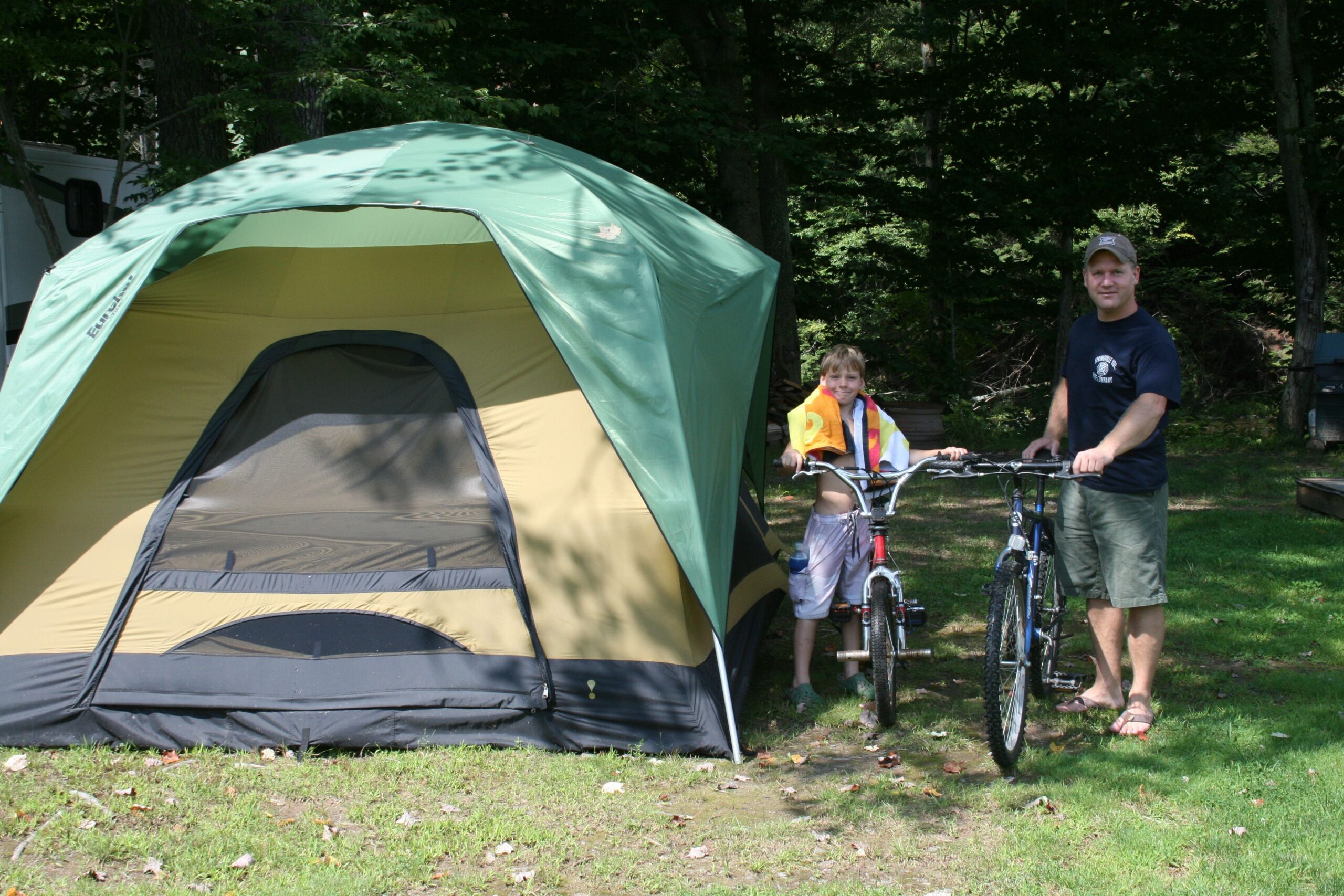 Safety First
Before embarking on a quest along the Endless Mountains Gravel Bikepacking Loop, there are certain details cyclists should be aware of:
Being a rather rural region, there are areas along the loop that have poor cell phone reception. The layered map developed by Northern Tier highlights these areas of low service so cyclists are aware of the areas in which it will be difficult to get a signal in the event of an emergency. We recommend that cyclists carry emergency alert devices or satellite GPS locators with them that do not require cell phone reception. As cell phone reception improves in the area, we will continue to revise the map to keep trail users informed.
We also recommend cyclists adorn bright clothing and place reflectors on their bikes to ensure visibility by passing motorists. Some of our dirt and gravel roads are rather narrow, so cyclists should keep to the side of the roadway as much as possible.
Motorists should "share the road" with cyclists. Since the natural gas industry boom of 2008, fracking operations frequently pop up in new locations, leading to increased truck traffic along certain routes. Cyclists should stay alert, even when traveling along rural dirt roads that don't seem to be heavily used by motorists. We suggest cyclists refrain from using ear buds or items that impede one's hearing while riding. 
PA Bicycle Laws and Bike Safety
The EMHR and our regional tourism bureaus continue to work closely with the Pennsylvania Department of Transportation (PennDOT) to ensure the safety of pedestrians and bicyclists across the area under the guidance of PennDOT's Active Transportation Plan and 2007 Statewide Bicycle and Pedestrian Master Plan. Find more information and bicycle safety resources through the following links: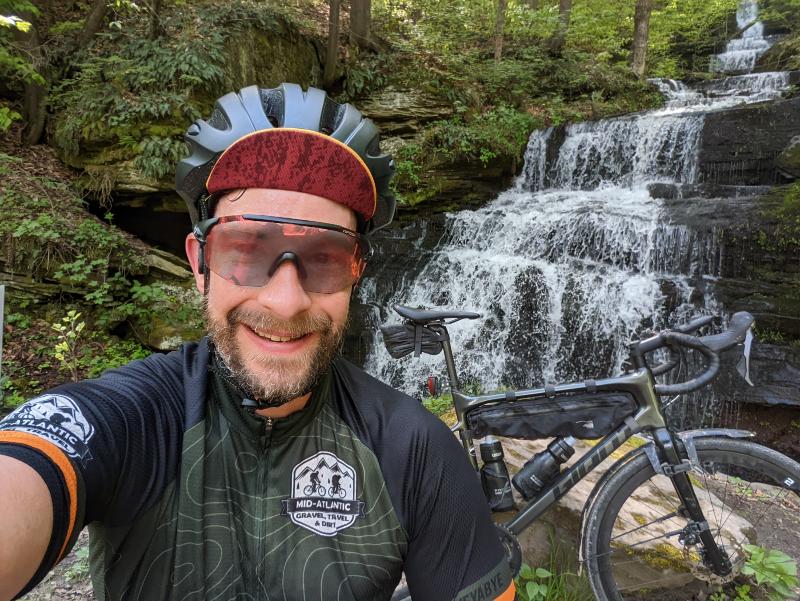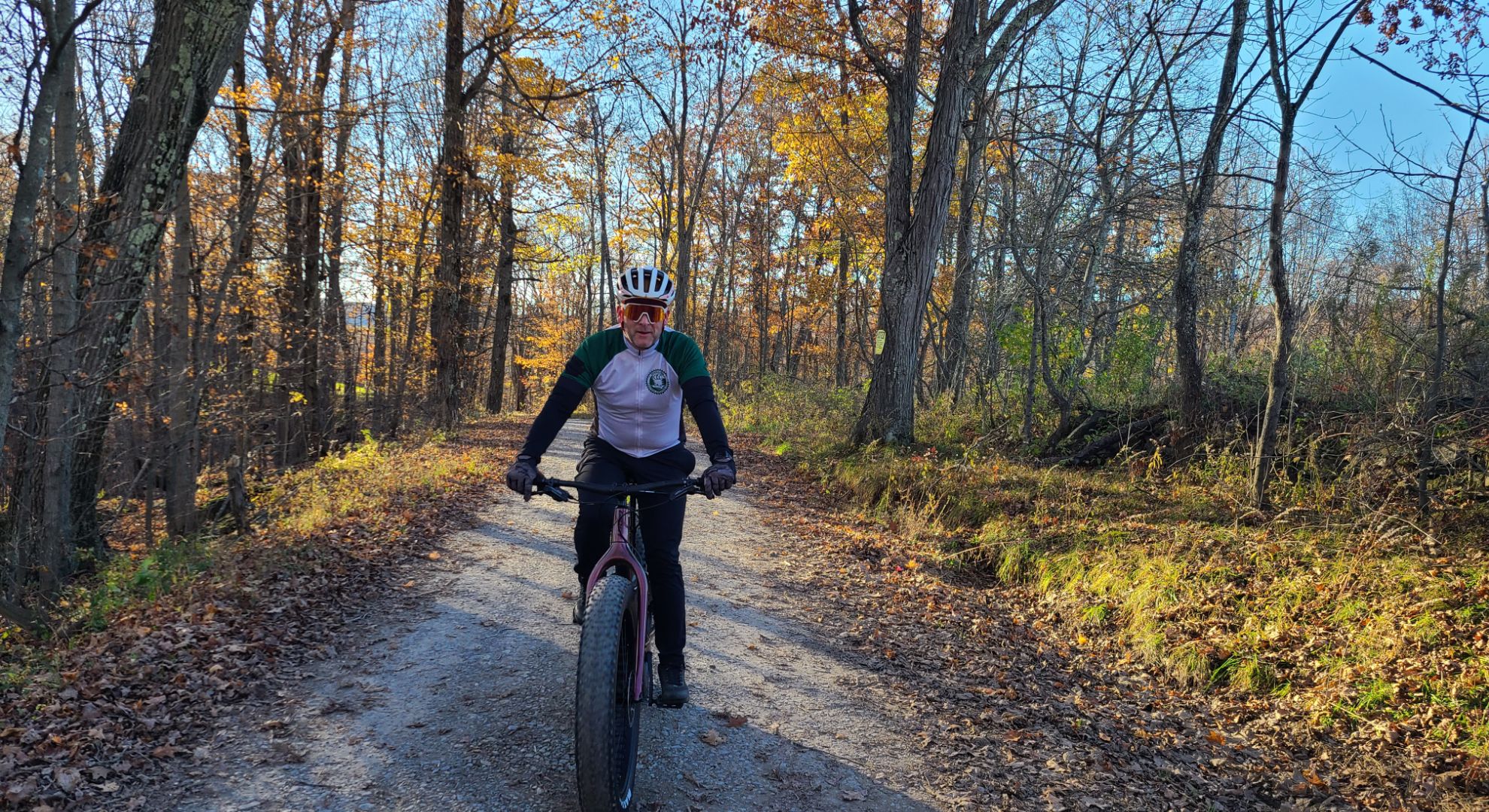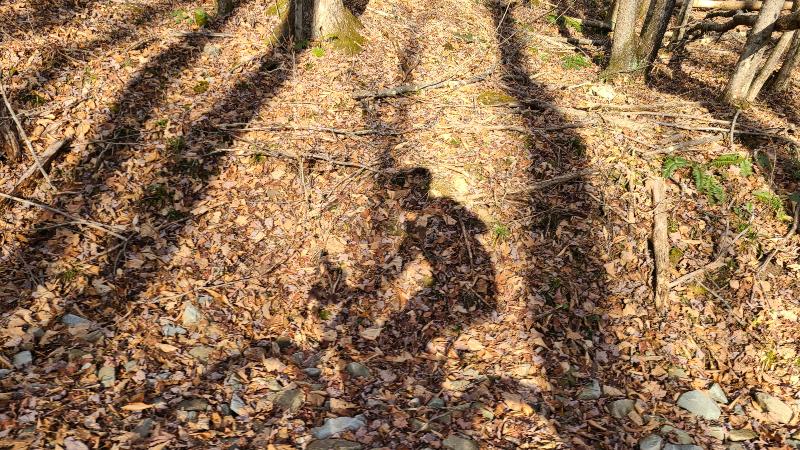 We value your feedback!
Feel free to provide comments, suggestions or testimonials about your trip along EMGBL and what we can do to improve it! You can also upload photos and videos from your adventure! Please note as to whether you would allow us to use your photos or videos on our website. You will be given full photo/video credit!