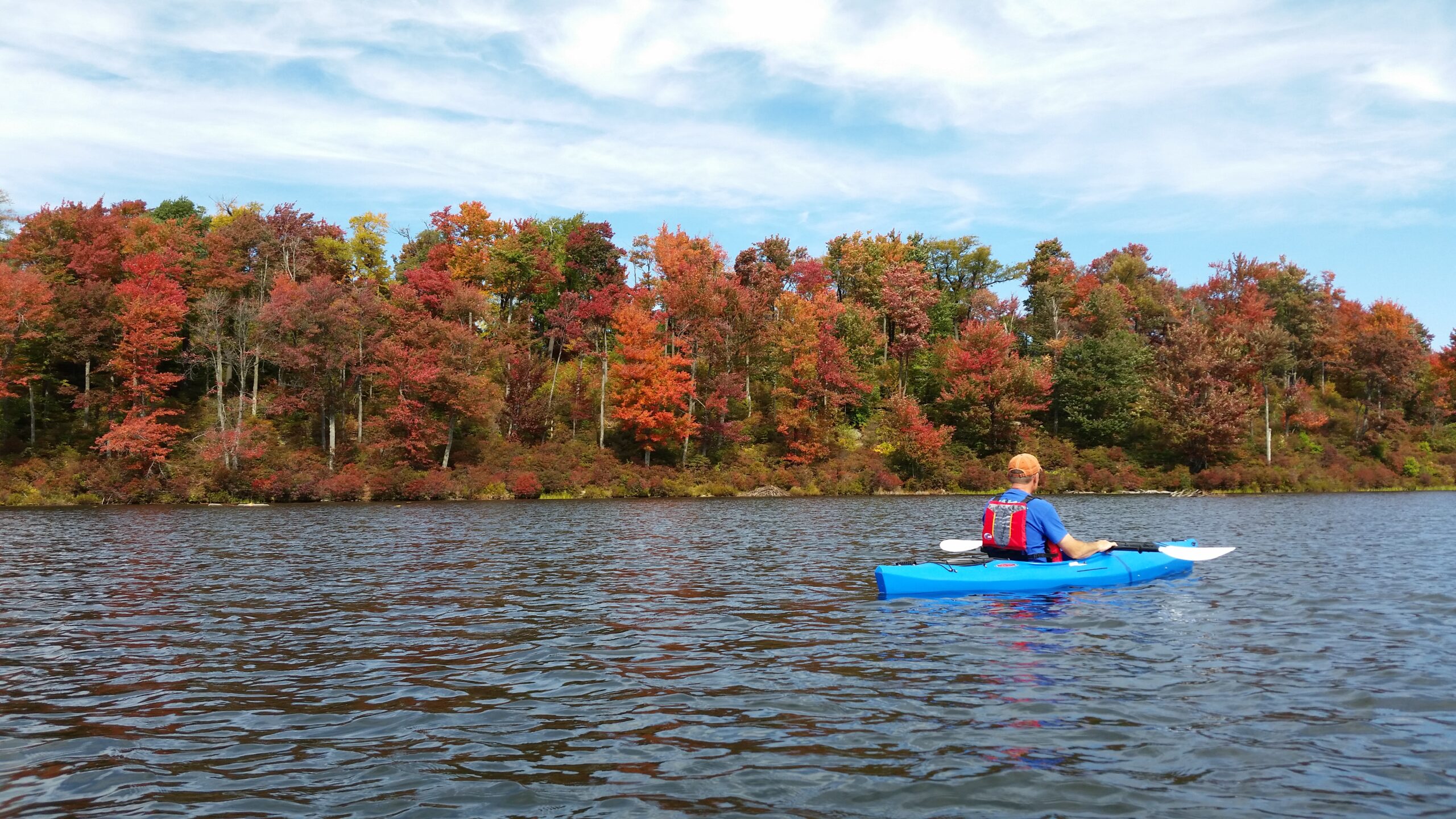 Angling in the Endless Mountains
The "Class A" trout streams in Bradford, Sullivan, Susquehanna and Wyoming counties are world-renowned and attract thousands of anglers from across northeastern United States every year. Locals might wish to keep it a secret, but the vigorous stocking program developed by the Pennsylvania Fish & Boat Commission (PFBC) is well-known and eagerly anticipated by all anglers each spring.
But the many miles of stocked streams are not the only places in the Endless Mountains to have great fishing experiences. The mighty Susquehanna River's North Branch flows through parts of Susquehanna, Bradford and Wyoming counties, and there are countless lakes and ponds that are accessible to the public or through private landowner consent.
The brook trout is Pennsylvania's official state fish, but tons of brown and rainbow trout are also released to streams and lakes by the PFBC between March and April, when trout season begins. Two area streams, the Loyalsock in Sullivan County and South Branch Tunkhannock Creek in Wyoming County, are part of the Keystone Select Stocked Trout Waters program. Large trout, two- to three- years old and measuring 14 to 20 inches are stocked there under the Delayed Harvest, Artificial Lures Only special regulation.
Whether casting your line from a boat or kayak, fishing from the shoreline, or cutting a hole in the ice, fishing is a year-round sport in the Endless Mountains, permitted every day of the week. In fact, while the purchase of fishing licenses through the PFBC is required for anglers 16 and older accessing public waters from Monday through Saturday, no permits are required on Sundays. Annual stickers are also required for boats and kayaks, especially when using public access points.
The Susquehanna River and our many lakes offer a variety of desired fish in addition to trout, such as bass, muskellunge, pickerel, walleye and catfish and popular pan fish like bluegills, perch and crappie. While many ponds and lakes boast healthy fish populations, the PFBC maintains access to some select ice fishing sites, including Sunfish Pond, Stephen Foster Lake, and Cooks Pond in Bradford County; Hunters Lake and Lake Jean in Sullivan County; Quaker and Stillwater lakes in Susquehanna County; and Stevens Lake, Lake Winola, and Oxbow Lake in Wyoming County.
After purchasing a license, plan your fishing adventure in advance by checking out the PFBC's interactive maps that allow the user to target waterways by season and the types of fish they hope to catch. As users layer the maps at www.fishandboat.com by clicking on various types of fish and fishing, they will find that little Sullivan County far outpaces our other three counties in the miles of streams accessible to anglers.
Two celebrated anglers in our area offer guided fishing trips. Lance Dunham, owner of L.D. Guide Service of Bradford County is the author of Legend of a Survivor, a 40-year retrospective of his years of helping anglers net fish along the North Branch Susquehanna River – 2016's Pennsylvania River of the Year. Since 2006, Lance has helped hopeful anglers pull more than 140,000 fish from the river. In Wyoming County, anglers can contact Al Casal of Al's Susquehanna Guide Service. Al has been featured on the PA Outdoor Life TV show and, as a certified Fishing Skill Instructor with the PFBC, is equally qualified to coordinate fishing trips on local lakes.
There are many mom-and-pop bait shops in the area, numerous bait vending machines at convenience stores, and most sporting goods stores in the region have special sections for anglers. In addition to hotels, cabin rentals, and bed & breakfasts for lodging, there are dozens of family-style campgrounds in the Endless Mountains Heritage Region with private lakes and fishing offered as an amenity.
For a digital format of our Susquehanna River Water Trail – North Branch maps and a list of river access points, visit our water trail page at: https://emheritage.org/north-branch-susquehanna-river-water-trail/
Regional tackle/bait shops
Bradford County
Bump's Bait & Tackle Shop
8856 SR 220, Towanda (Monroeton)
570-265-7888
Rutt'n Bucks Outfitters
13150 SR 187, Wyalusing
570-746-1110
ruttnbucksoutfitters.com
Sullivan County
Sinclairs Hardware
221 Center Street, Dushore
570-928-8870
sinclairshardware.com
Susquehanna County
Montrose Sporting Goods
51 Public Avenue, Montrose
570-274-3154
montrosesportinggoods.com
Wyoming County
Angler's Advantage
2049 SR 6 E, Factoryville
570-780-3215
the-anglers-advantage.com
Ron's Flies
716 SR 92, Nicholson (Glenwood)
570-942-6333
Sible & Sons
527 SR 367, Laceyville (West Auburn)
570-396-0060
sibleandsons.com
To learn more about waterways, campgrounds and other outdoor recreational activities in the Endless Mountains, check out our newly released "Endless Mountains Outdoor Recreation Guide", done in partnership with the Endless Mountains Visitors Bureau and the Bradford County Tourism Promotion Agency and our four counties.
Click here to get your copy of the Endless Mountains Outdoor Recreation Guide.