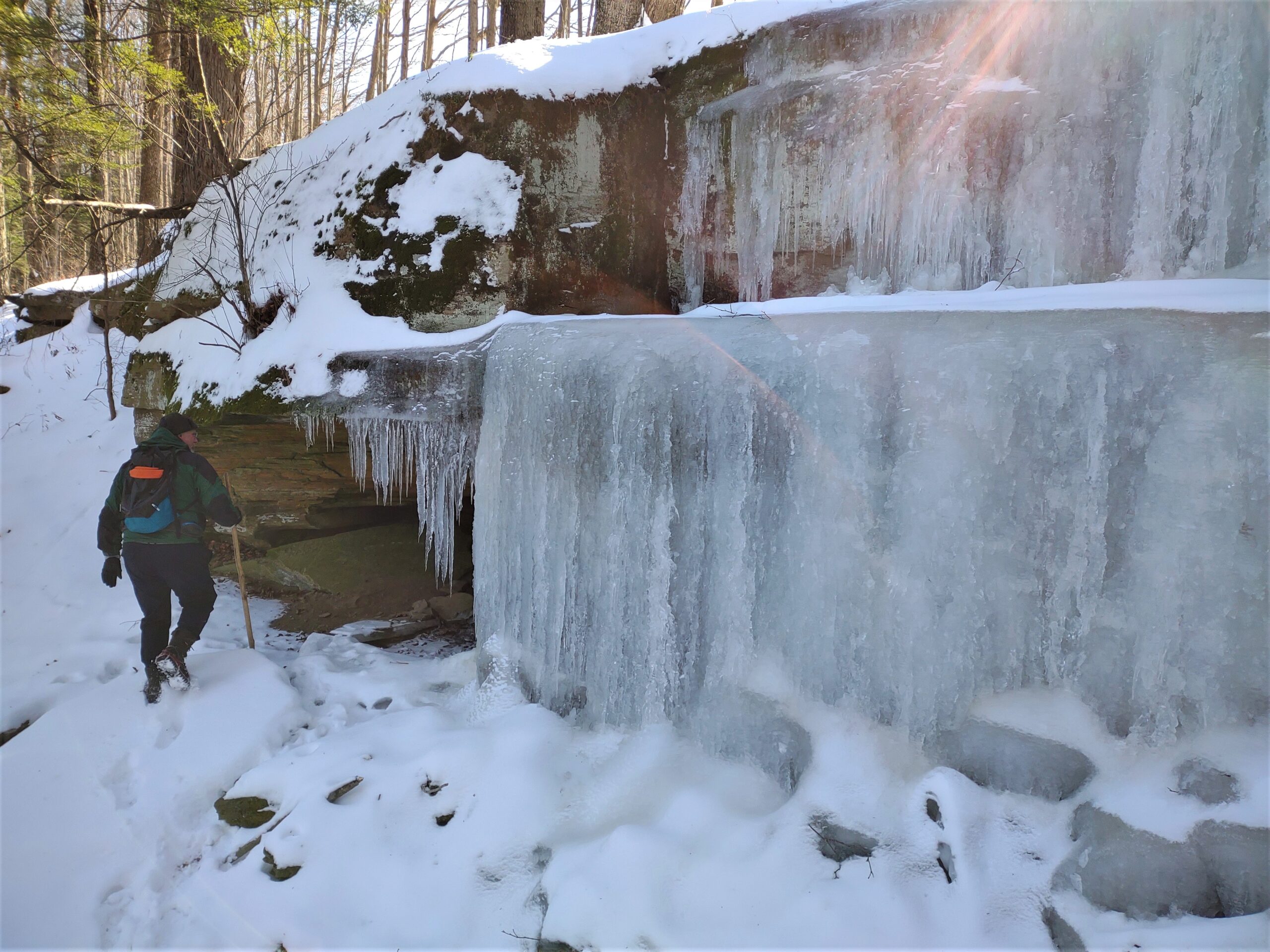 Our Endless Mountains of NEPA provide the most exquisite backdrop of wintry wonderland. For thrill and peace seekers alike, our mountains provide miles of gorgeous acres for hair-raising, trail-blazing, and star-gazing delight.
For those who are thrill-seekers and enjoy hair-raising extremes on snowmobiles, Loyalsock State Forest and World's End State Park is just the place for you. World's End State Park in Forksville, PA, provides hundreds of acres of snow-mobiling delight, amongst gorgeous forests and seven rugged mountain ranges all converging in one point. World's End State Park is also home to a wide variety of wildlife, including bear, deer, and fish and is part of the Important Bird and Biodiversity Area. For a better look at the trails, visit: https://www.dcnr.pa.gov/StateForests/FindAForest/Loyalsock/Pages/maps.aspx
If you are in the far eastern part of the Endless Mountains, NEP Sno & ATV Trails of Forest City in Susquehanna County offers a large snowmobile trail system to zip and zoom through. Check out Nepsnotrails.com to register your snowmobile and become a part of a great snowmobiling group that gives back to their local community.
For those looking to careen fast down a mountain, check out our region's ski resort, Elk Mountain, which boasts 180 acres of cut slopes, and provides both adult and kid's ski programs for those looking to learn! Elk Mountain, located in Uniondale of Susquehanna County, is among the three best-rated ski resorts in Pennsylvania and boasts a vertical drop from summit to base of 305 meters! It's twenty-seven trails provide green, blue, and black diamonds of pure vertical joy and are among the more interesting and meandering slopes to revel in! For more about Elk Mountain, visit ElkSkier.com.
If an epic ice hike is more your style, walk through our many miles of jaw-dropping trails and bask in the beauty of twenty-two waterfalls while you find peace in our snow-covered switchbacks of Rickett's Glen State Park in Benton (Sullivan County). Ganoga Falls is ninety-four feet of breathtaking frozen glory and during our winter season, you do not have to wait for lines to go through the Falls Trail. For those inexperienced in ice-hiking, we suggest using the Philadelphia-based adventure group called Valley to Summit. They provide all of the equipment as well as experienced guides to ensure that you enjoy the Rickett's Glen trails safely. You can learn more about Valley to Summit and upcoming events at ValleyToSummit.com. Ice-hiking can also be done at Salt Springs State Park near Montrose, which is the only state park in the state run entirely by volunteers!
The Endless Mountains has countless trails and locations to cross country ski or snowshoe, such as Mt.Pisgah State Park in Bradford County, with 1,302 acres nestled along Mill Creek leading to Stephen Foster Lake, named after the famed composer of "Camptown Races". You will not want to miss the chance to enjoy the pristine waters and calm moments walking along the lake in our beautiful Mt. Pisgah. There is also the D&H (Delaware & Hudson) Rail-Trail in Uniondale (Susquehanna County), which was successfully nominated by the EMHR as the 2021 PA Trail of the Year! For more about the D&H and other trails in Susquehanna County, visit neparailtrails.org. Other snowshoeing or cross country-skiing destinations in the region include:
– Round Top Park (Athens, Bradford County)
– Iroquois Trail (Tunkhannock, Wyoming County)
– Howland Preserve (Tunkhannock, Wyoming County)
– Keystone College Woodland Campus Trails (Factoryville, Wyoming County)
– Eagles Mere Conservancy (Eagles Mere, Sullivan County) – check website for details (EeaglesMereConservancy.org)
– Loyalsock State Forest (Office in Dushore, Sullivan County)
You can find out more about these activities and destinations in our newly released "Endless Mountains Outdoor Recreation Guide", a free pamphlet giving you all the information you'll need for the winter season! Click here to get your copy of the Endless Mountains Outdoor Recreation Guide sent right to your door!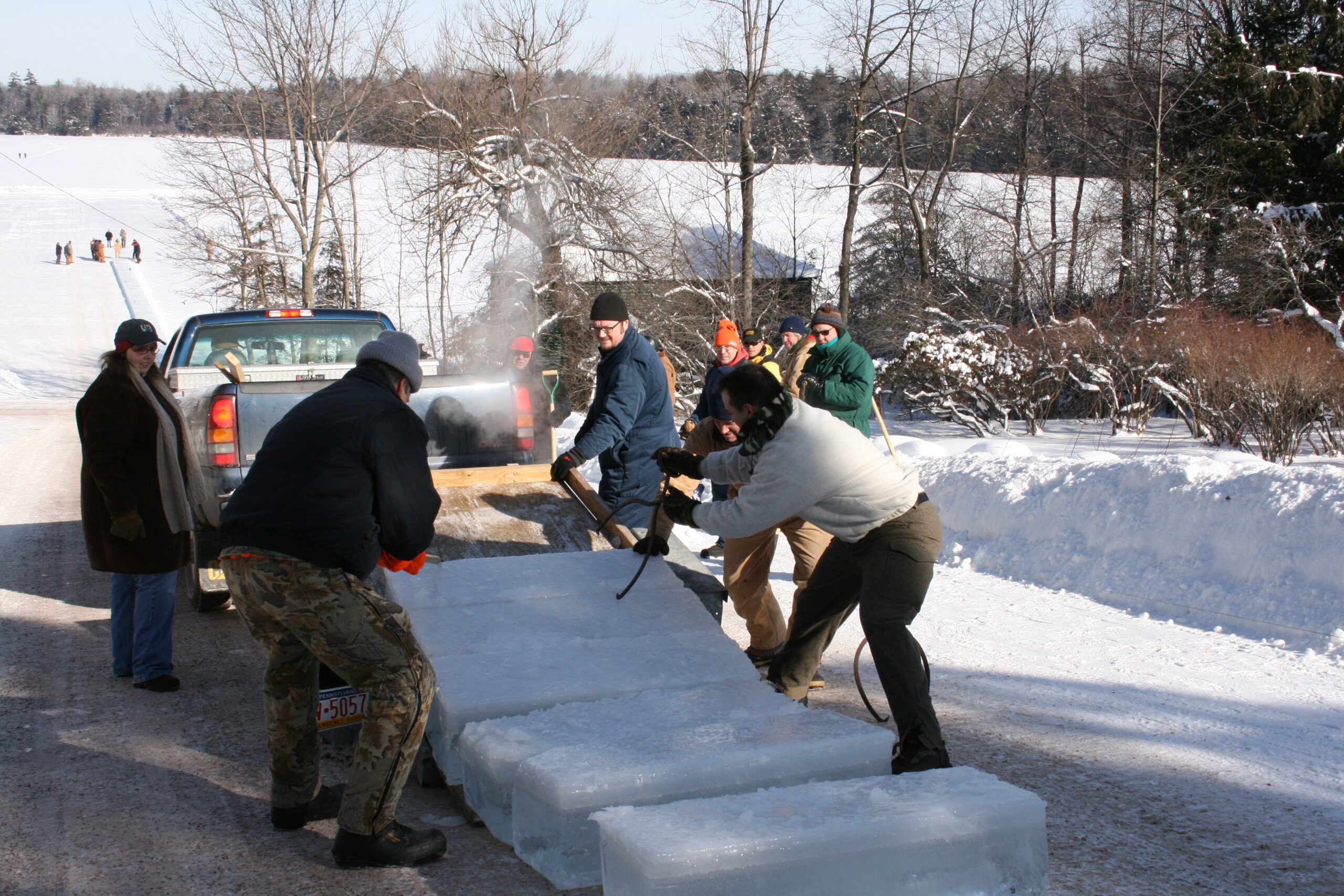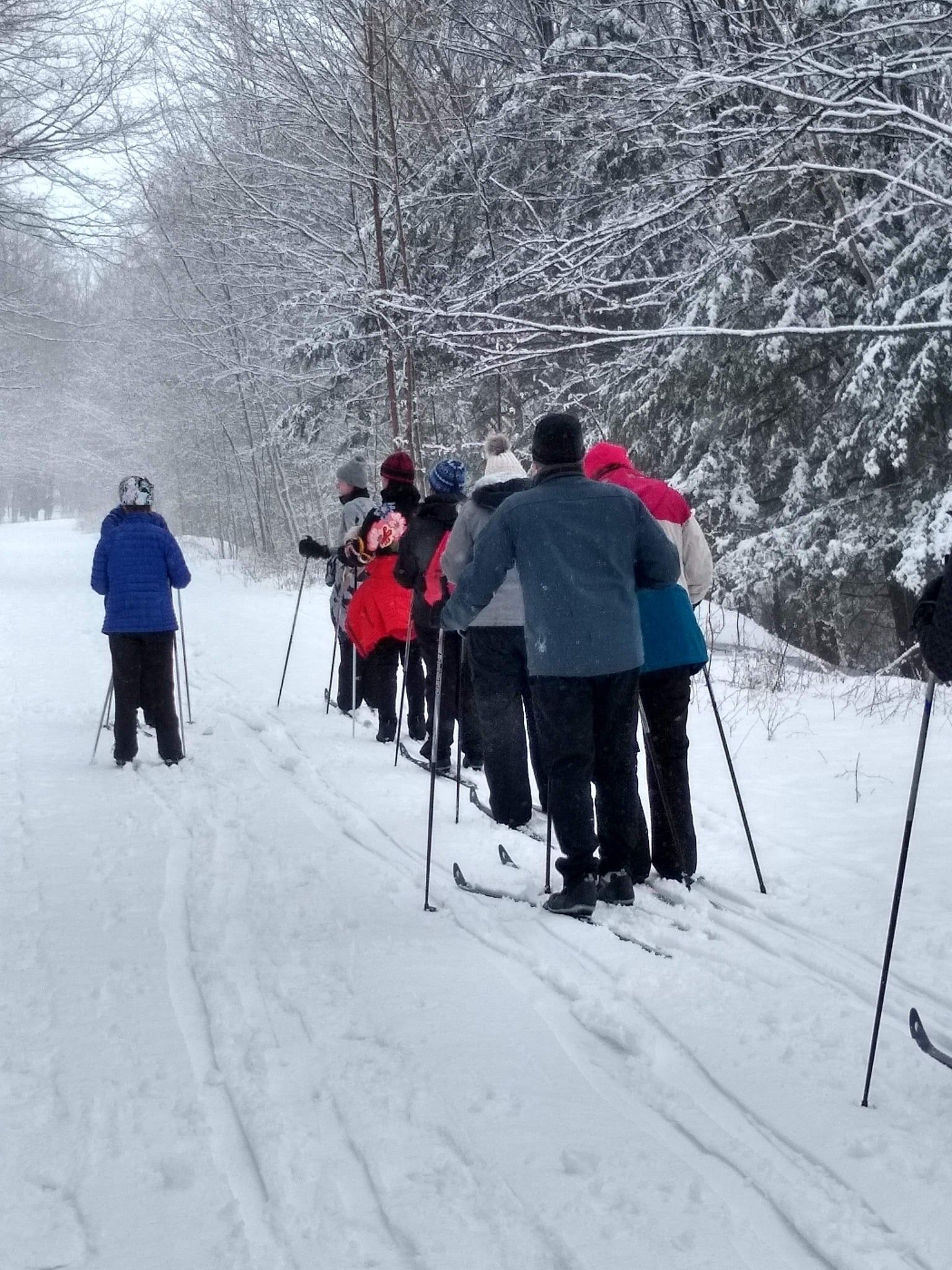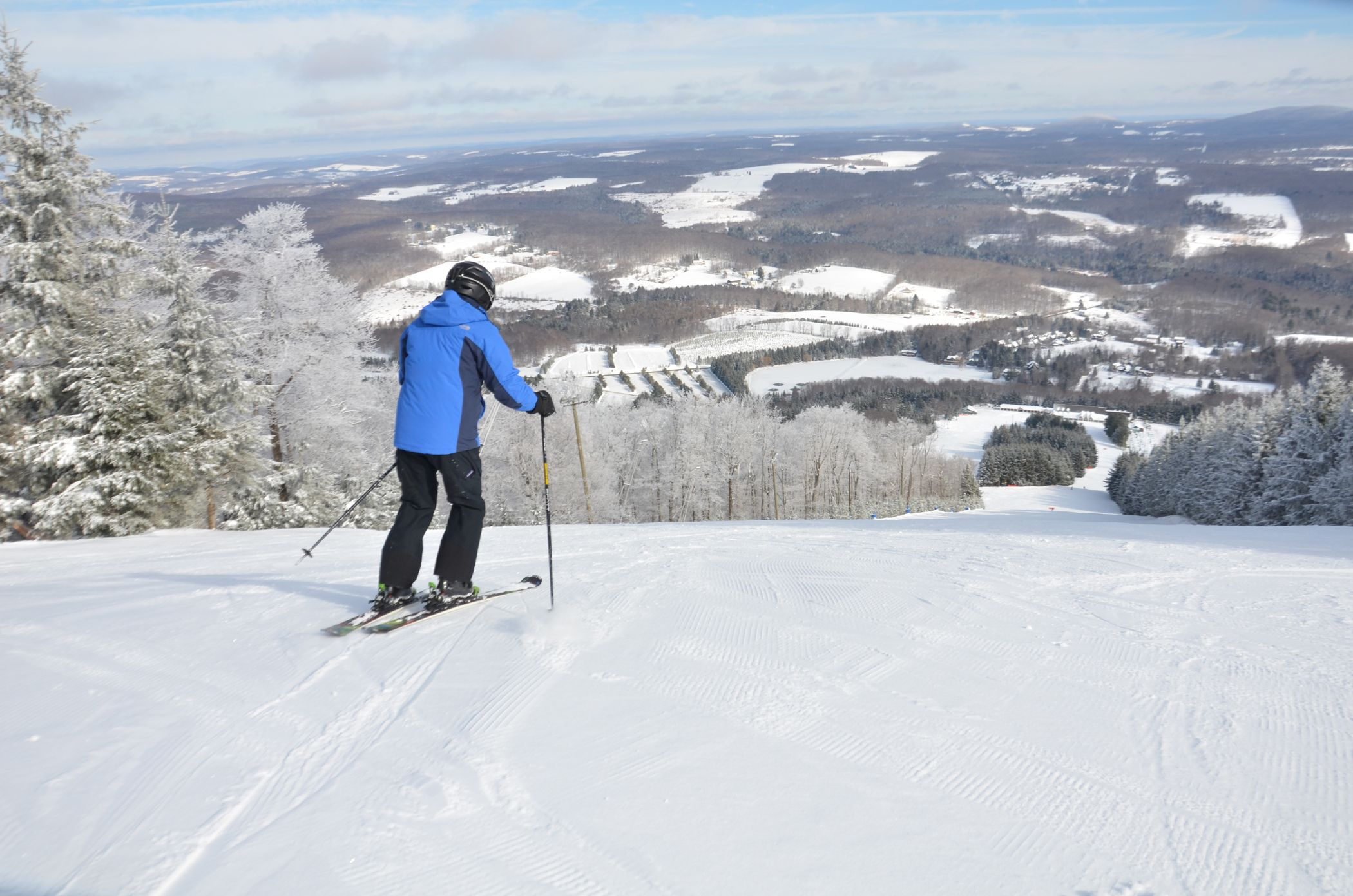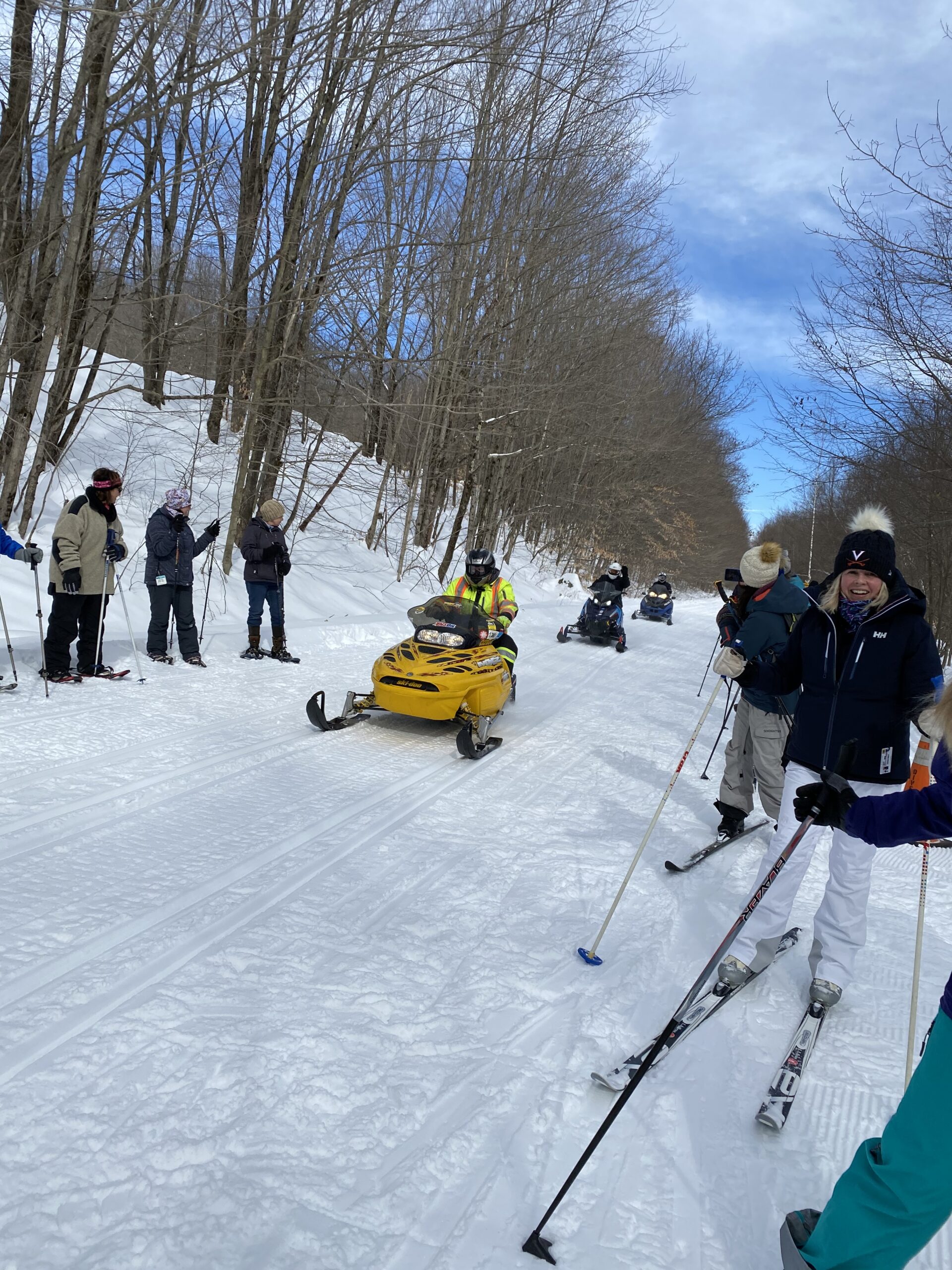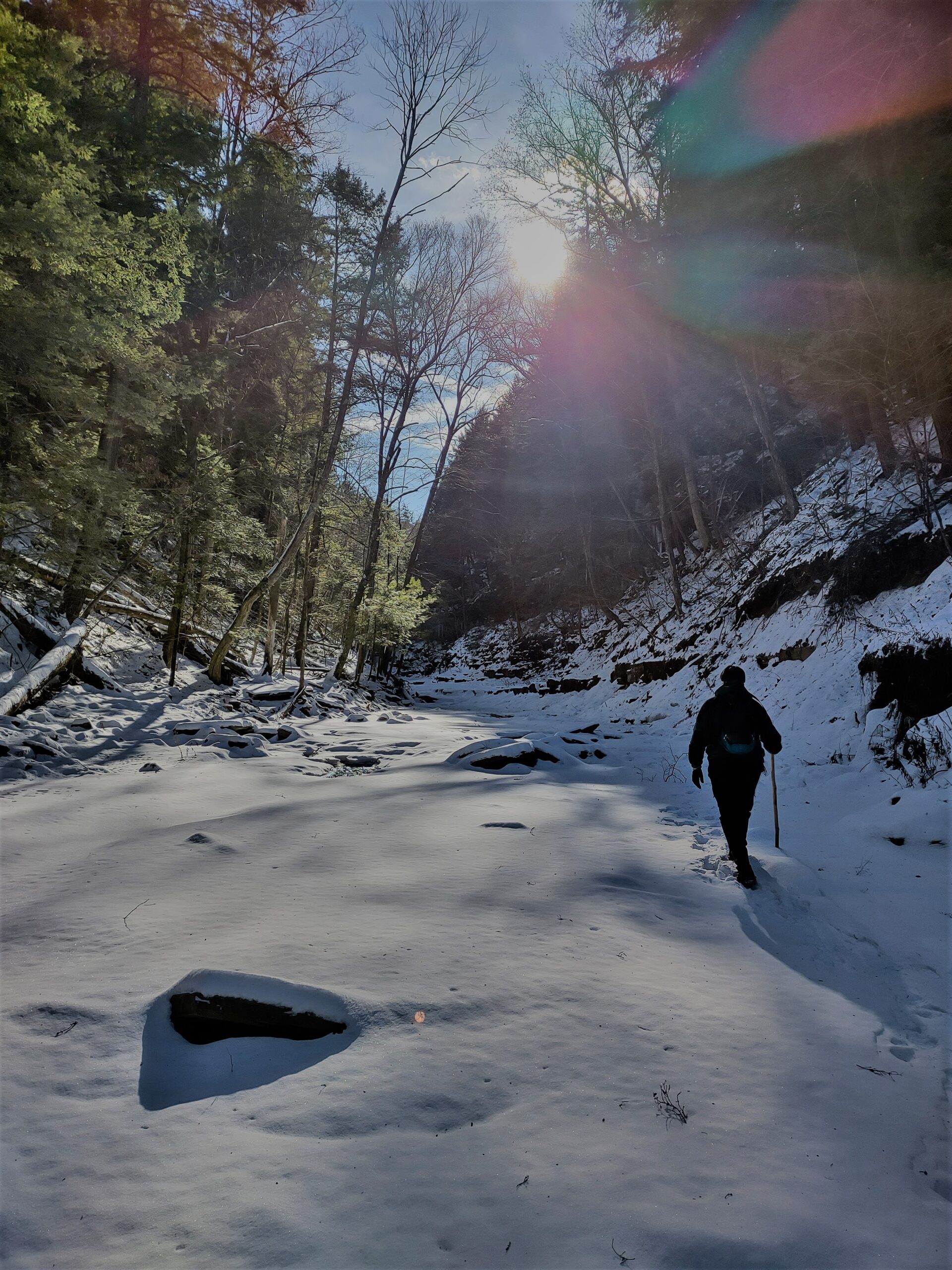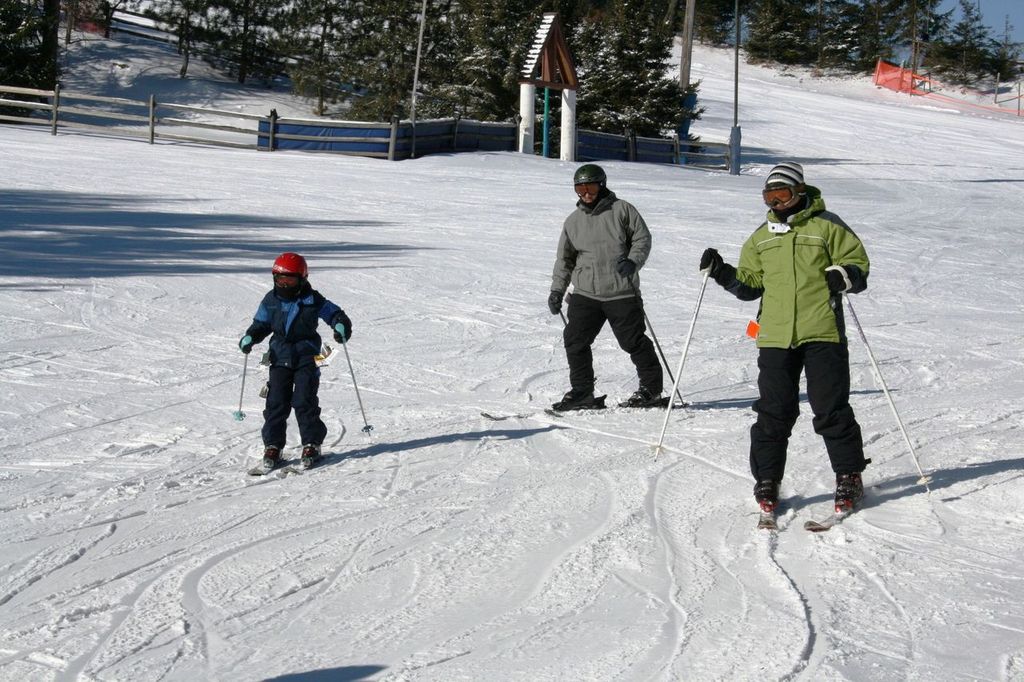 The text on this page was authored and provided by Sandra Elle Ogden, "The Copy Maven", of seocopymaven.com